FY2021 ANNUAL REPORT  |  PAGE 3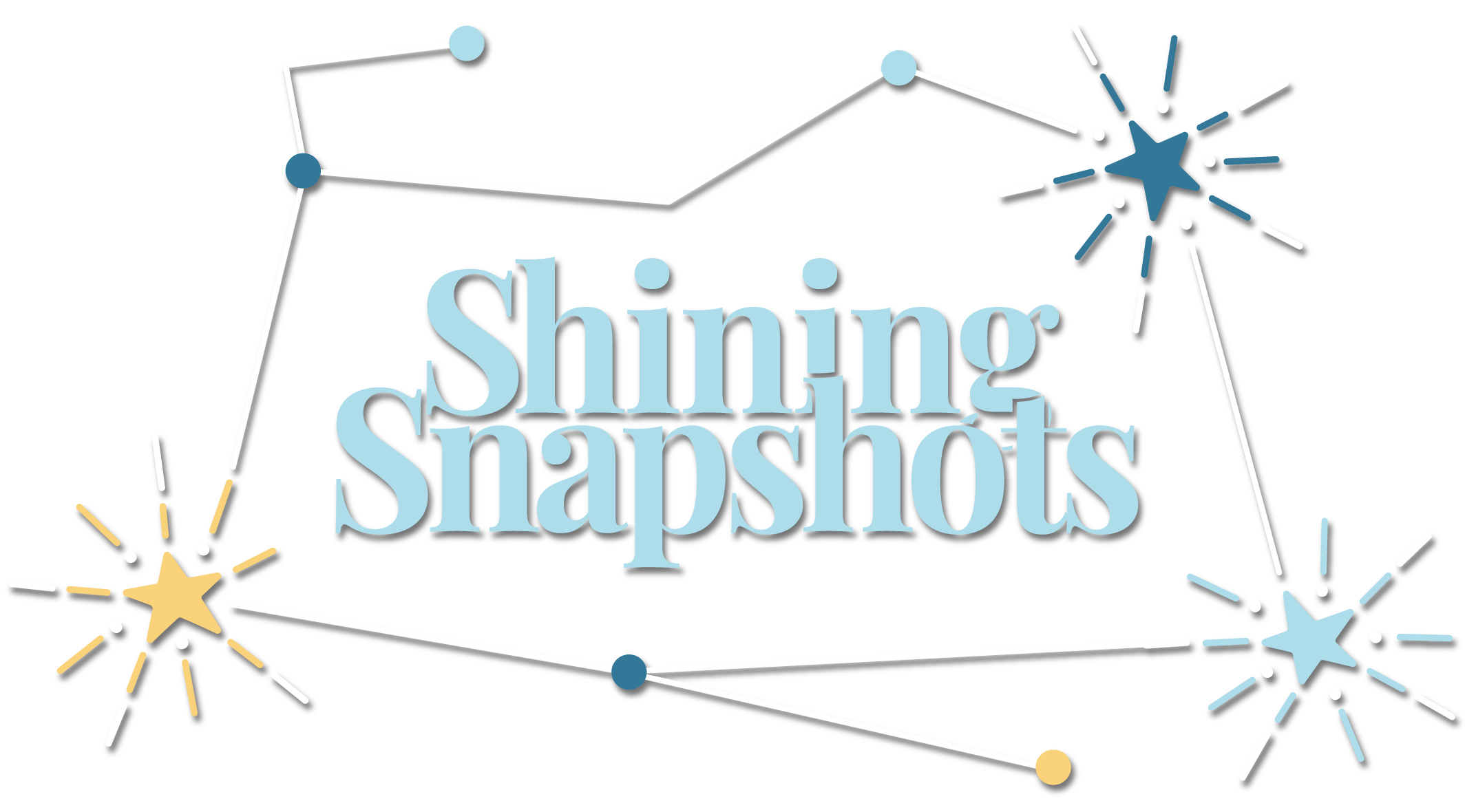 2021 marks GLISI's 20th anniversary of leadership development. This page celebrates the shining milestones of our 20th year of impact—offering a snapshot view of who we served, the mark our service left on leaders in their own words, and how we grew this year to continue to uplift > transform > create > build.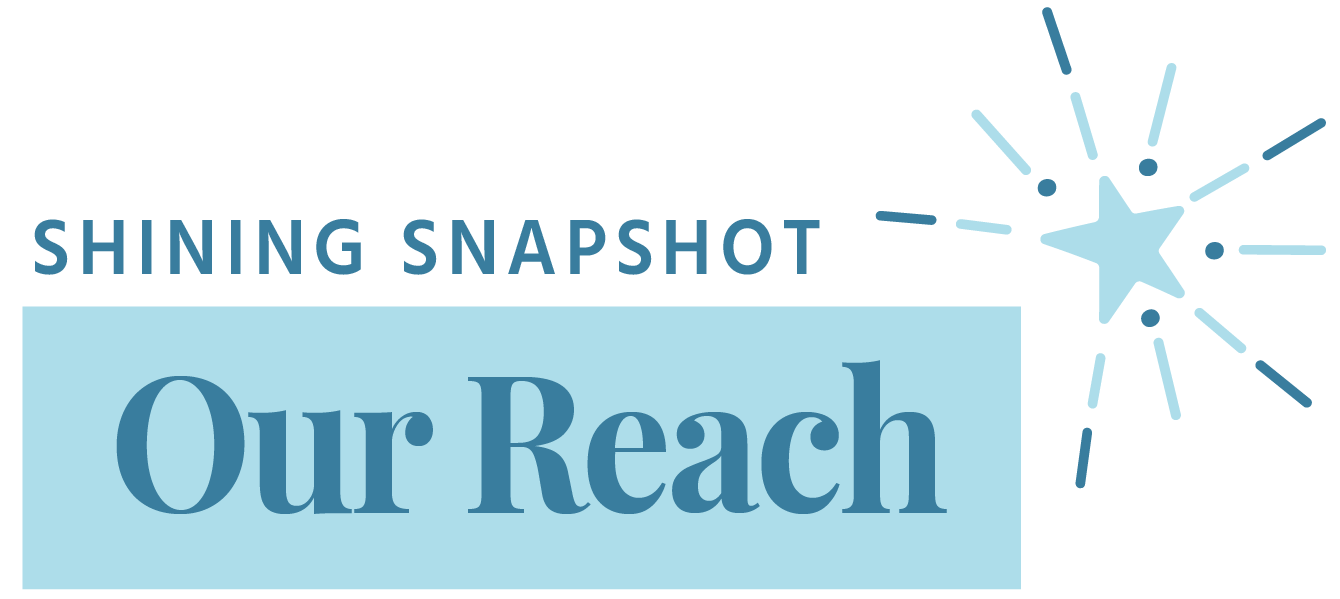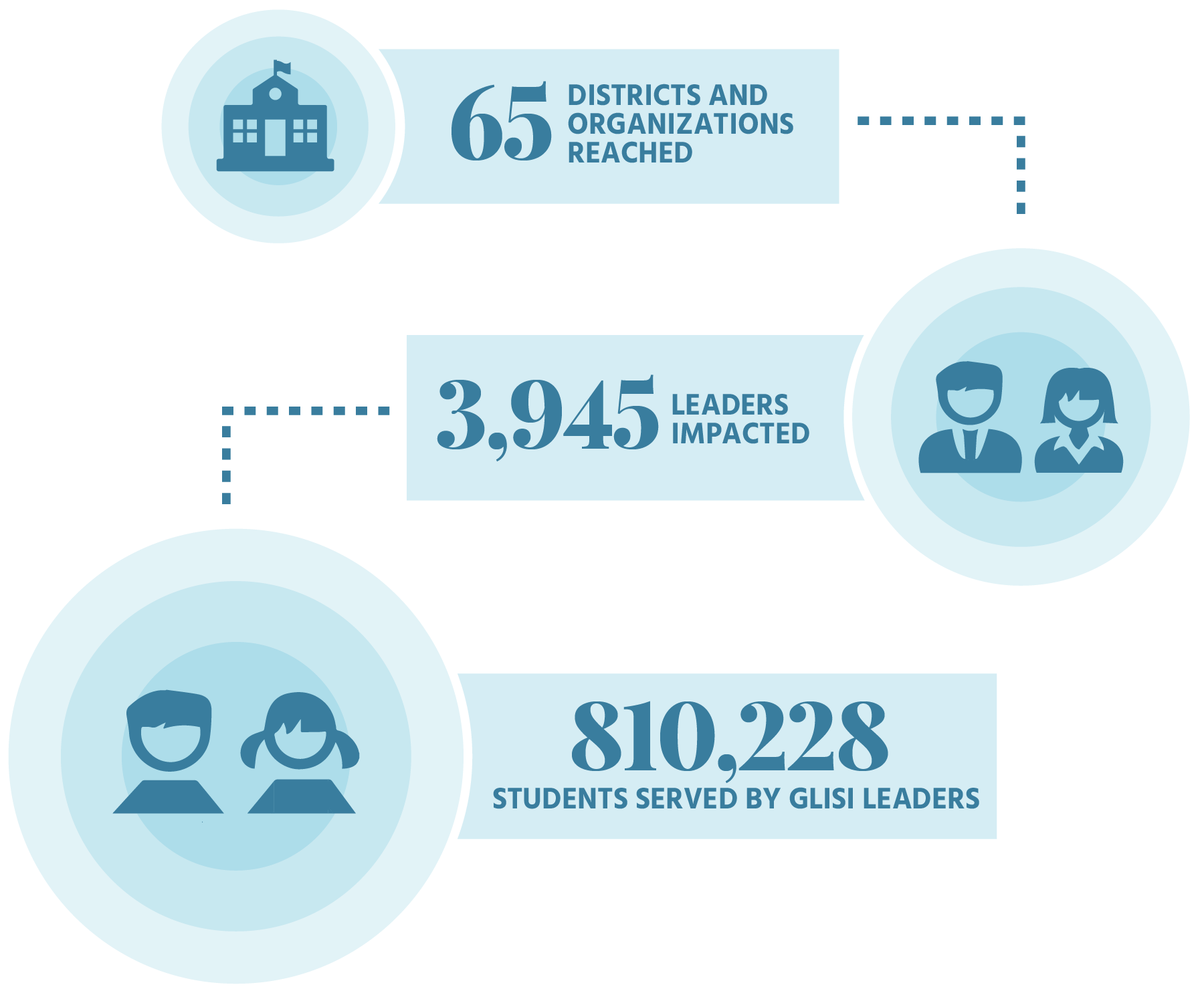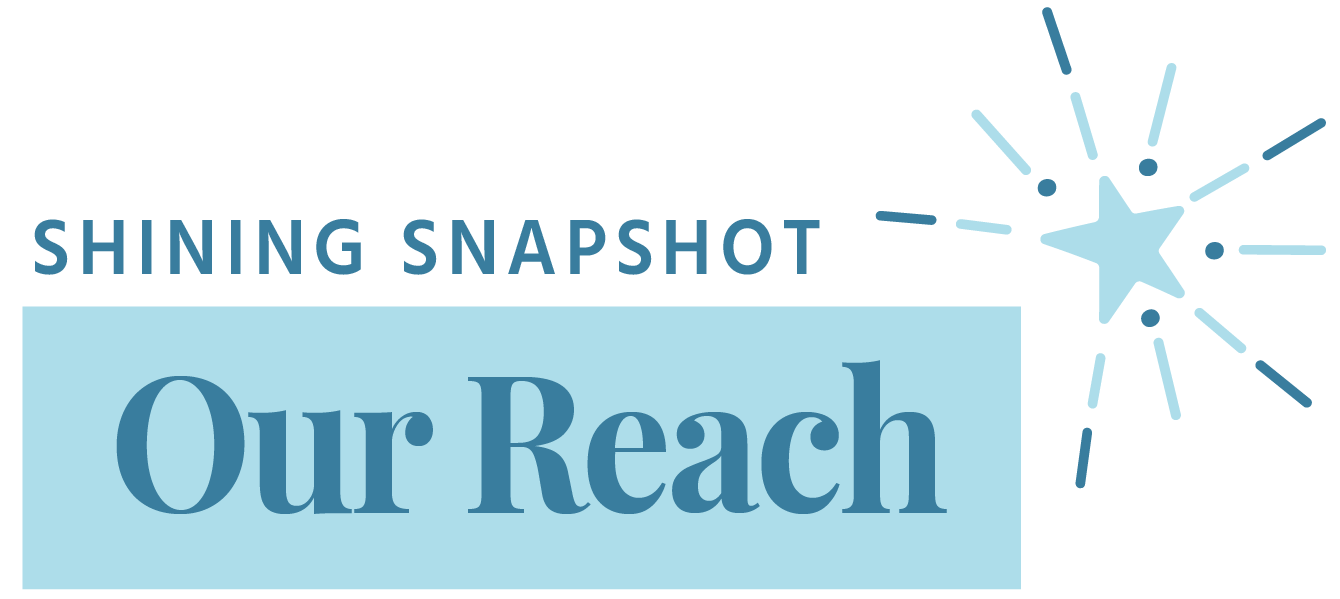 In our 20th year, GLISI was a source of stability and inspiration for frontline educators navigating the pandemic. We served a record total of almost 4,000 leaders, with almost 3,000 of those leaders reached through new service lines, including text-based learning modules and virtual supports to compliment our face-to-face coaching and facilitation for leaders and teams. Those we served hailed from 65 unique school districts or organizations that served 810,228 students in the state of Georgia and beyond.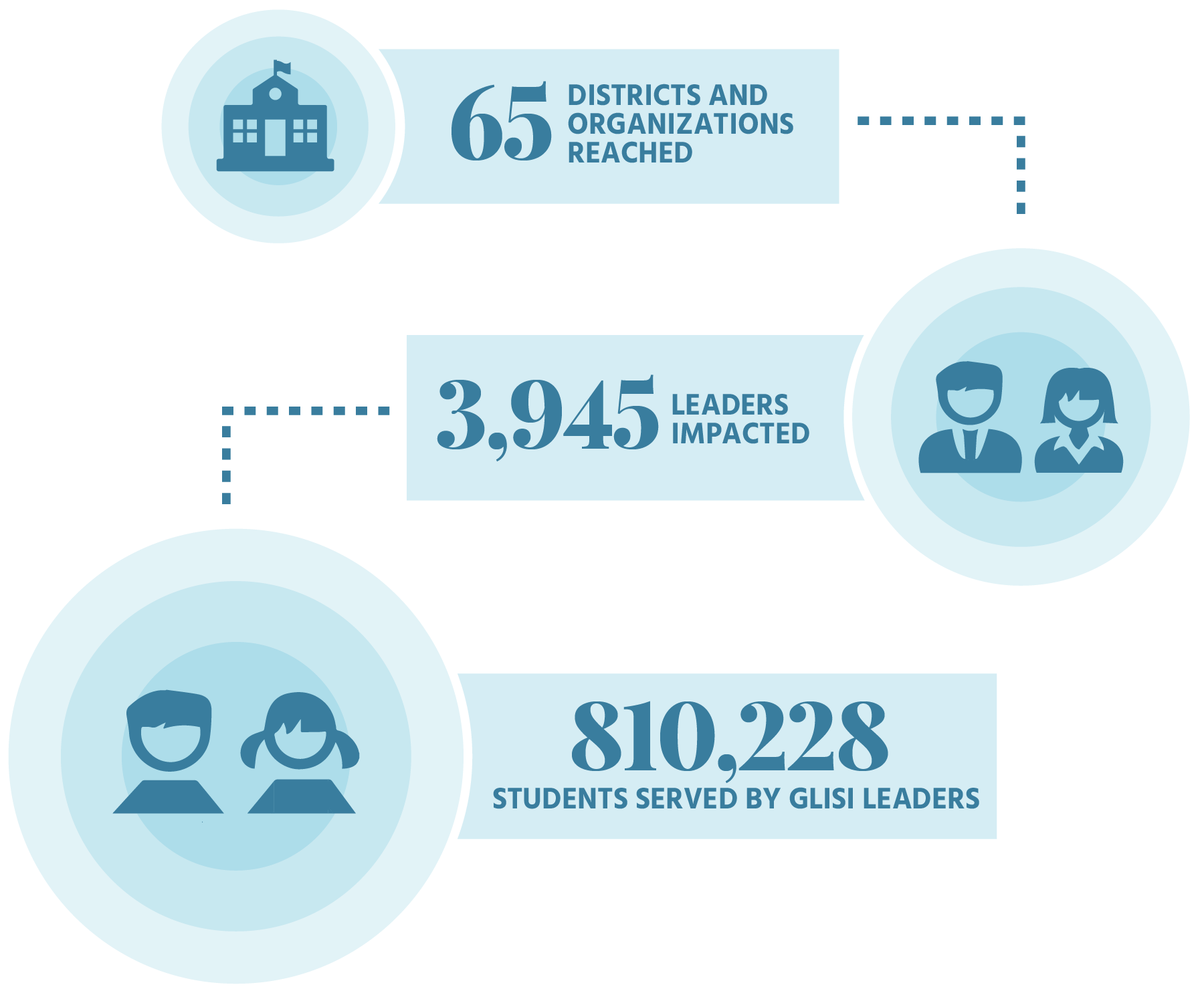 Deepening our reach in Georgia
Over the past five years, our impact in Georgia continues to deepen with trusted, repeated partnerships with districts and organizations across Georgia. Even through the pandemic, our statewide reach remains wide and deep, as you can see in the darkening colors in the map below.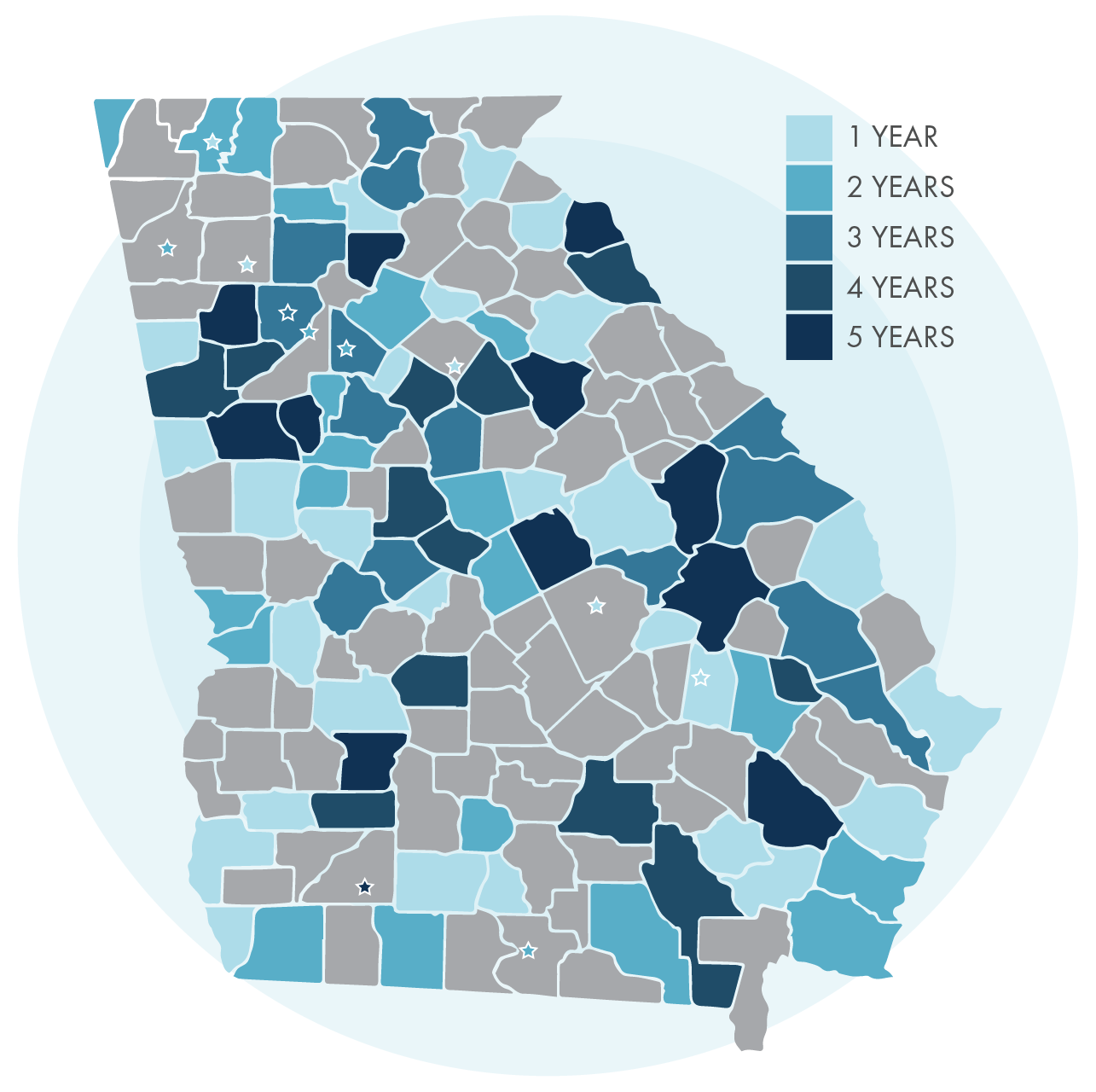 expanding our reach beyond
Our reach also expanded beyond Georgia. Thanks to our virtual and accessible support networks, such as Connected Community, we've served educators from New Jersey, Massachusetts, Kentucky, South Carolina, Florida, Texas, and Washington.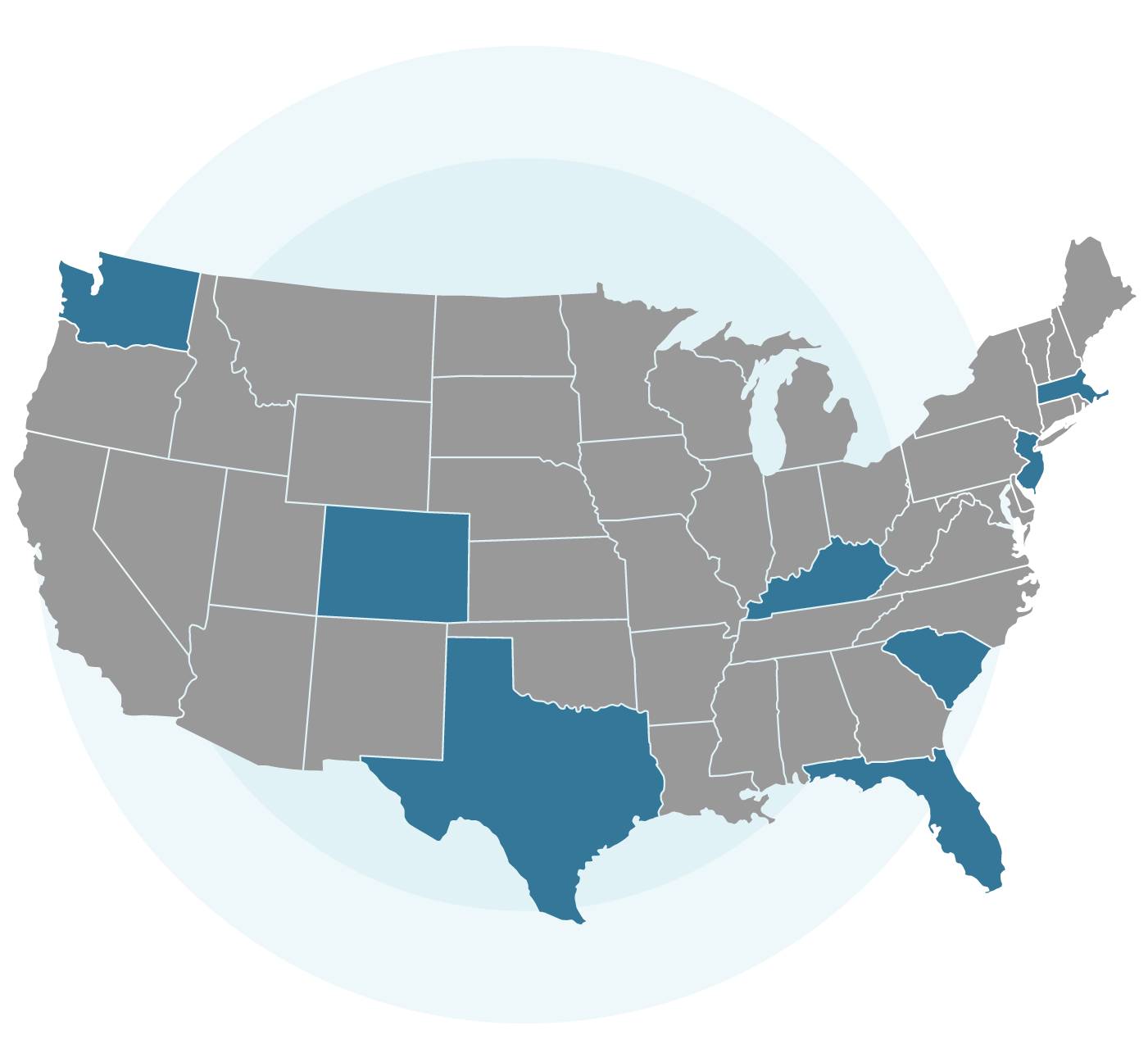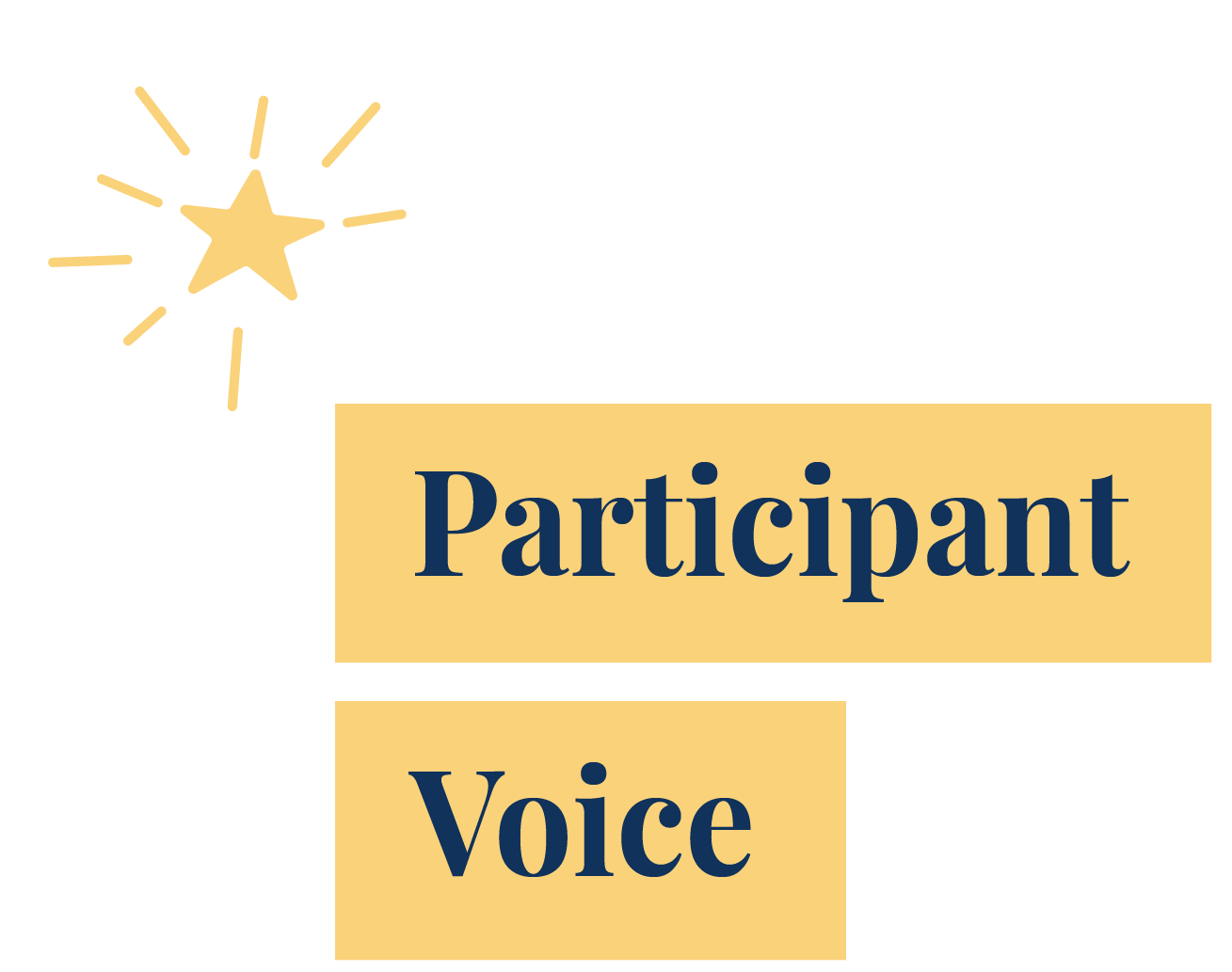 Our work invites participants to be vulnerable and curious—to not only spark impact within the teams and students they serve, but to also ignite change and growth within themselves as leaders. Read the quotes below to hear directly from those we served this year about the impact of our partnership and mission on their leadership.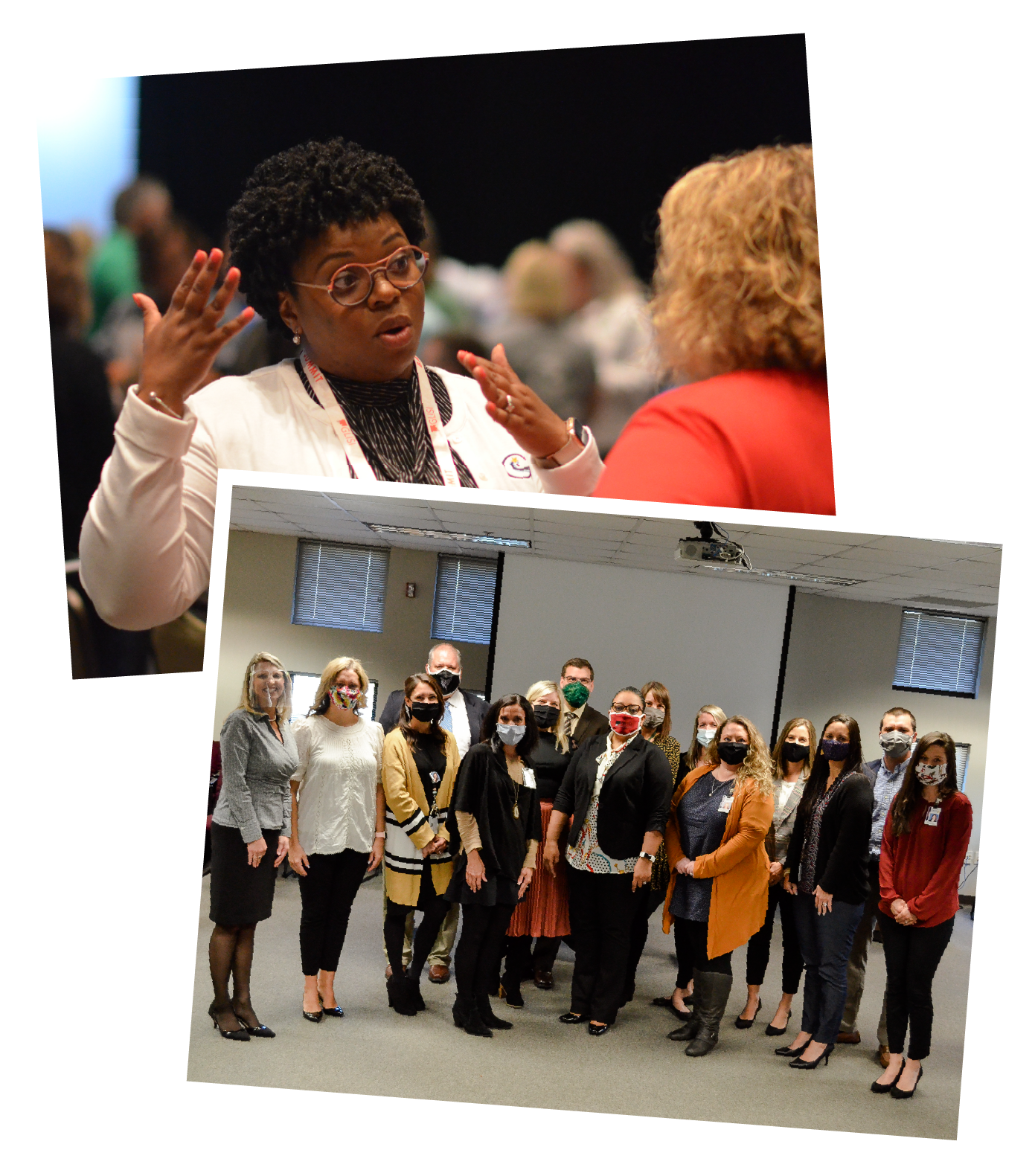 "I could not have survived the challenges of leading during the pandemic without GLISI. I met colleagues who will forever be a lifeline that I trust and respect."
| Connected Community Participant |
1 / 10
"Base Camp and Leadership Summit is exactly what you promised it would be. It's uplifting. Our team was honest. GLISI created space for us to talk about real problems."
| DISTRICT SUPERINTENDENT |
2 / 10
"GLISI helped us show vulnerability amongst each other. It brought us closer together and allowed us to respect each other's view points more than ever."
| SCHOOL BOARD TRAINING PARTICIPANT |
3 / 10
"The noise and chaos of the world of education can quickly overwhelm, deflate, and discourage. GLISI's process reminds us daily to collectively focus on our root causes and be patient as we implement solutions."
| Annual Survey Respondent |
4 / 10
"It was a very challenging year, and sometimes even superintendents run out of ideas. GLISI offered guidance and was a critical friend. You made our people better."
| DISTRICT SUPERINTENDENT |
5 / 10
"GLISI really helped me re-examine and reaffirm why I decided to become an educator and made me reflect on how I can improve to be the best educator I can be for my students."
| BASE CAMP & LEADERSHIP SUMMIT PARTICIPANT |
6 / 10
"Self-evaluation has been the most significant tool provided for me in this course! This course has been a mirror that I needed."
| DEI PARTICIPANT |
7 / 10
"GLISI helped me see that I can't give what I don't have. I have a newfound consciousness about the importance of my own self-care."
| CONNECTED COMMUNITY PARTICIPANT |
8 / 10
"This is a lonely job... Organizations like yours
that uplift and connect leaders and help build resilience? We absolutely need that right now."
| DISTRICT SUPERINTENDENT |
9 / 10
"GLISI met and exceeded our expectations. You helped us have difficult conversations and provided multiple tools to help our team function and communicate better."
| Team Development Participant |
9 / 10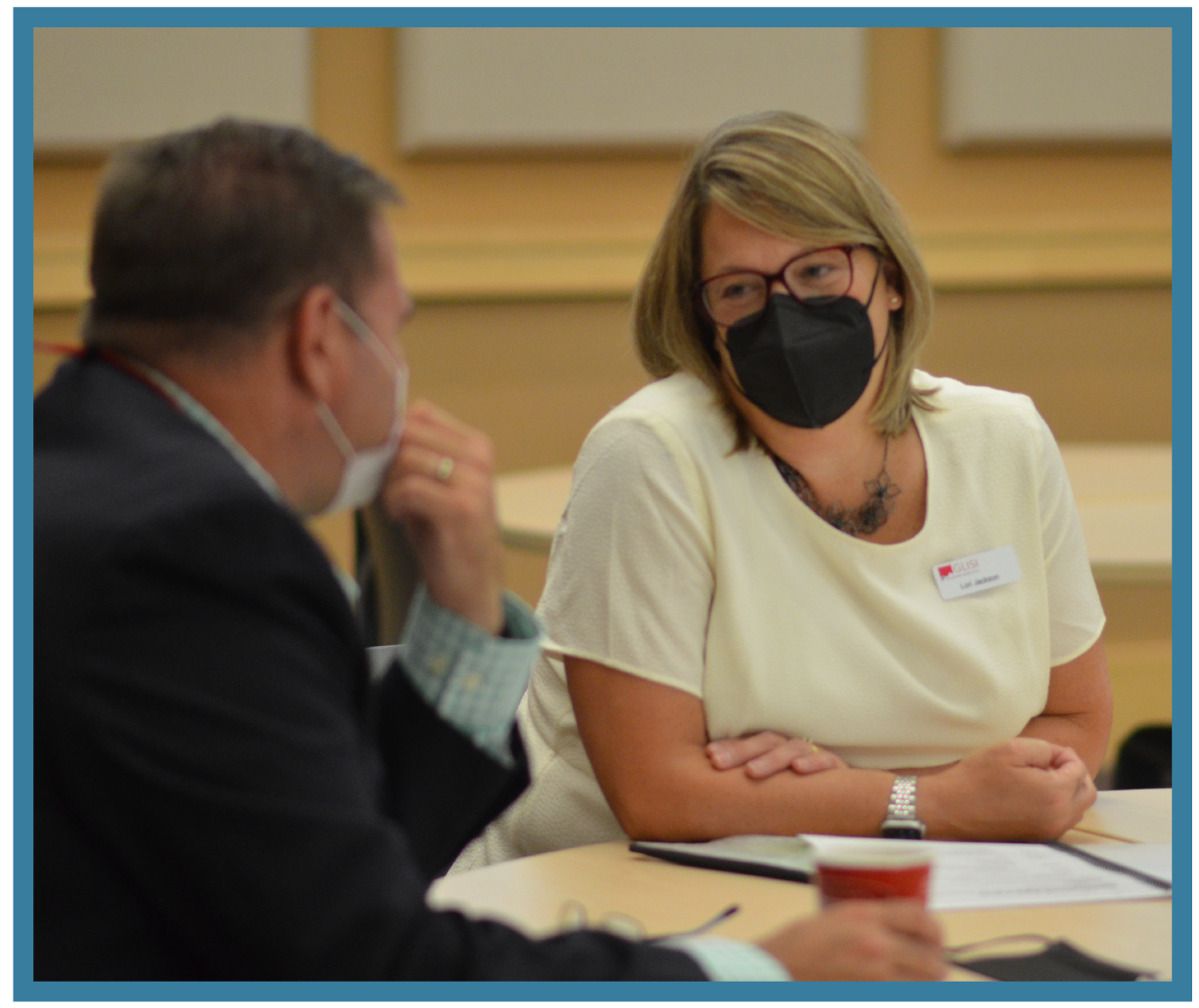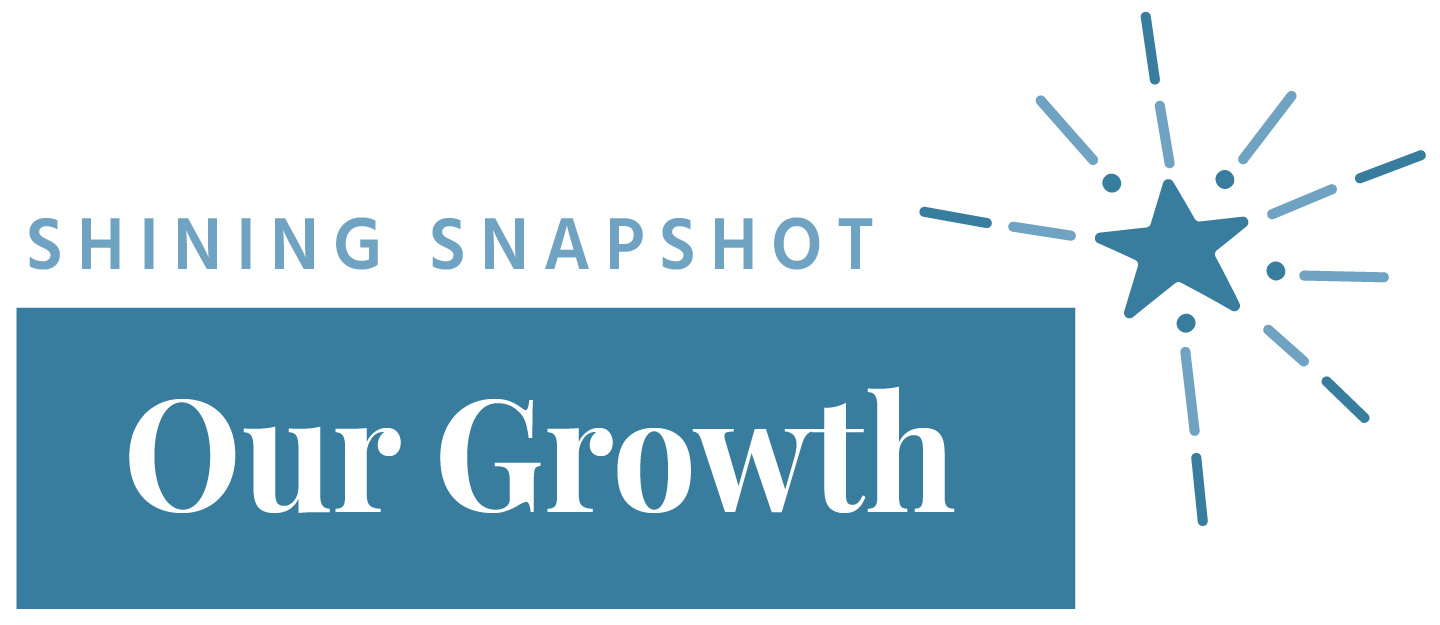 As we celebrate the growth and transformation of our participants, we also celebrate our own growth. In FY21, our capacity to uplift and transform educators and leaders across the state of Georgia and beyond is evidenced by our increase in partnerships, team members, and financial support.
Since 2018, we've averaged 11 custom contract partnerships per year. In FY21, we reached a pillar 21 custom contracts—more than 10 over our traditional yearly average.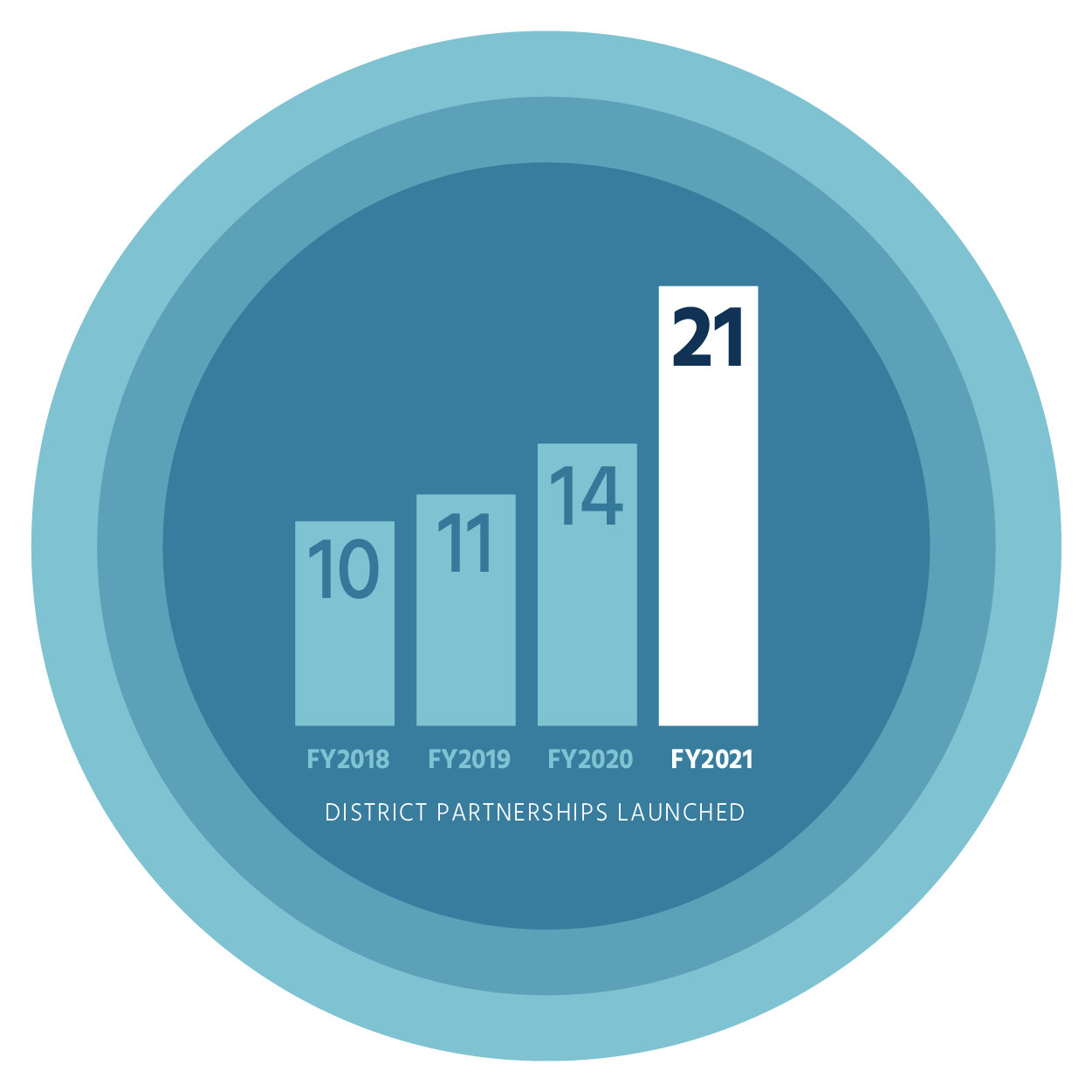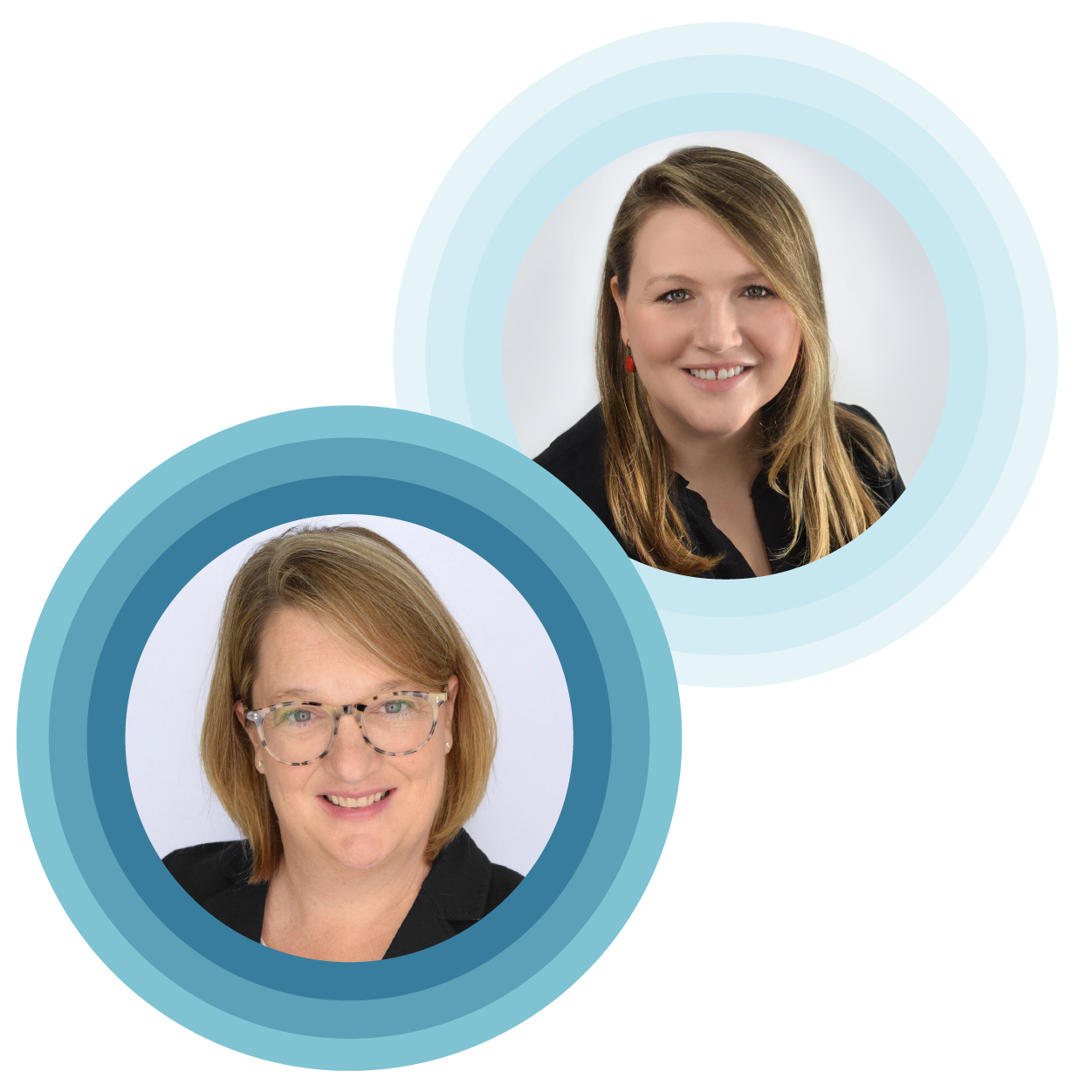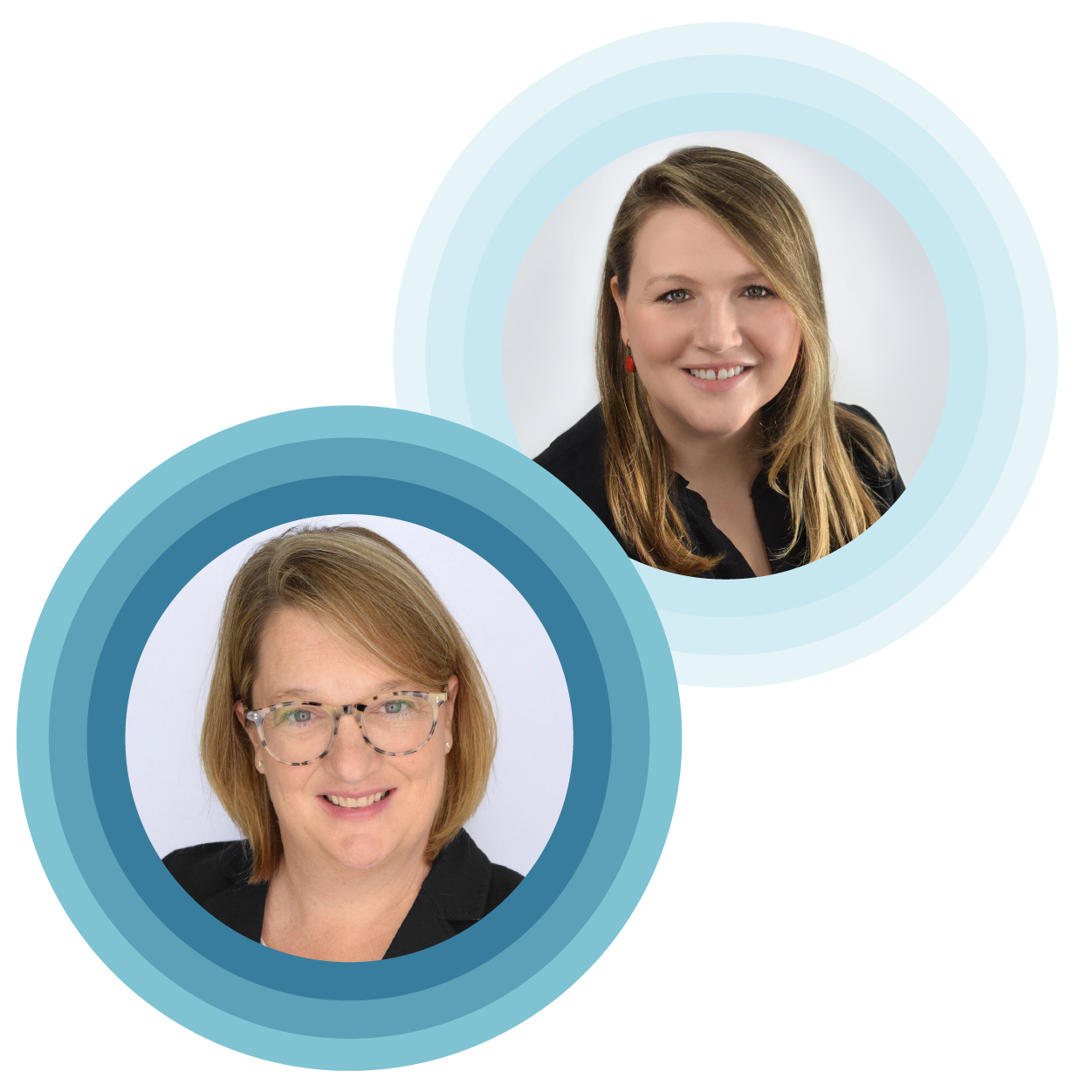 Lori Jackson (bottom) was hired as GLISI's bookkepeer in Fall 2020 and supports the day-to-day financial operations of our growing organization, bringing nearly two decades of experience to her role. Faith Castellano (top) was hired as a new program manager to support GLISI's leadership development team. Formerly a public school teacher, Faith brings a classroom perspective that is invaluable to our work growing teachers to enable exemplary teaching.
FY21 was a monumental year for our fundraising and development efforts. Coupled with our inaugural Hidden Heroes campaign, we welcomed 50 new individual donors. We also partnered with 6 new corporate sponsors and 1 new foundation funder, all of whom are equally passionate about building more excellent and equitable schools in Georgia.