FY2021 ANNUAL REPORT  |  PAGE 5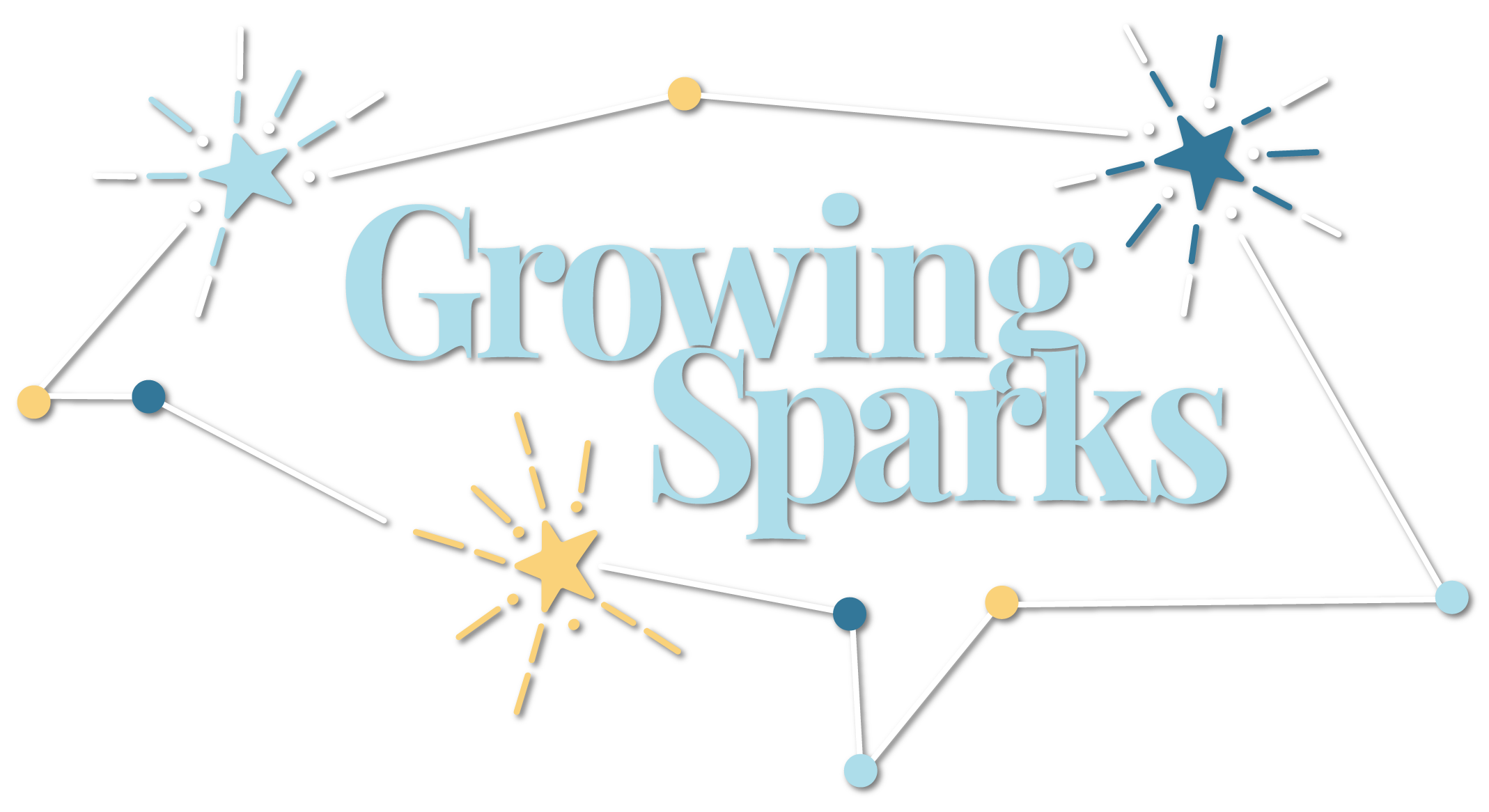 Annual reports call on organizations to tell the story of a year. But much of the impact we realized in 2021 is connected to ideas that sparked long ago and have grown over two decades of partnership. Like starlight that takes a long time to travel to Earth before we can see it, several of our FY2021 bright spots were made possible by sparks from our past. We also highlight a new spark from this year that we see "catching fire" in several of our partner districts in the future.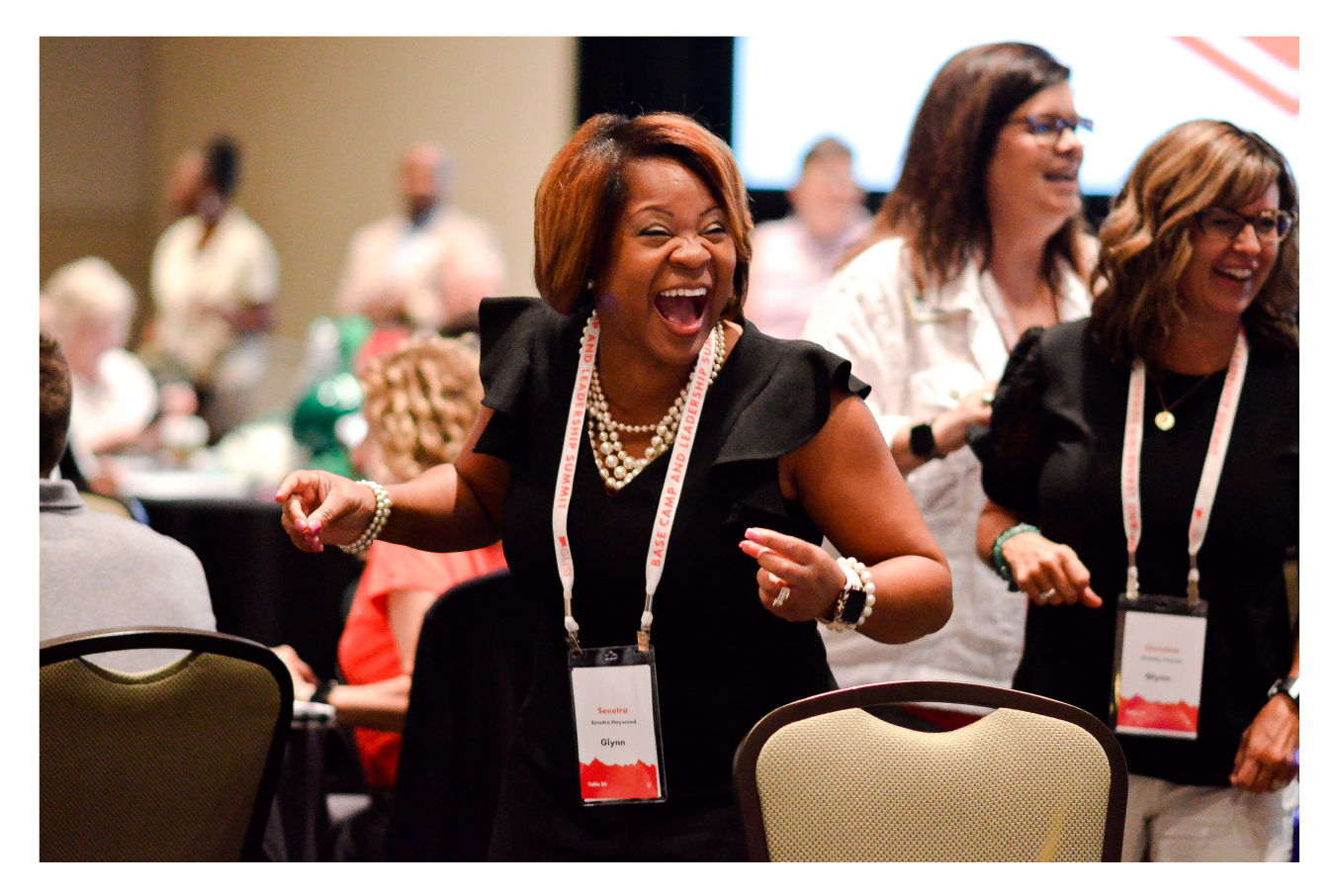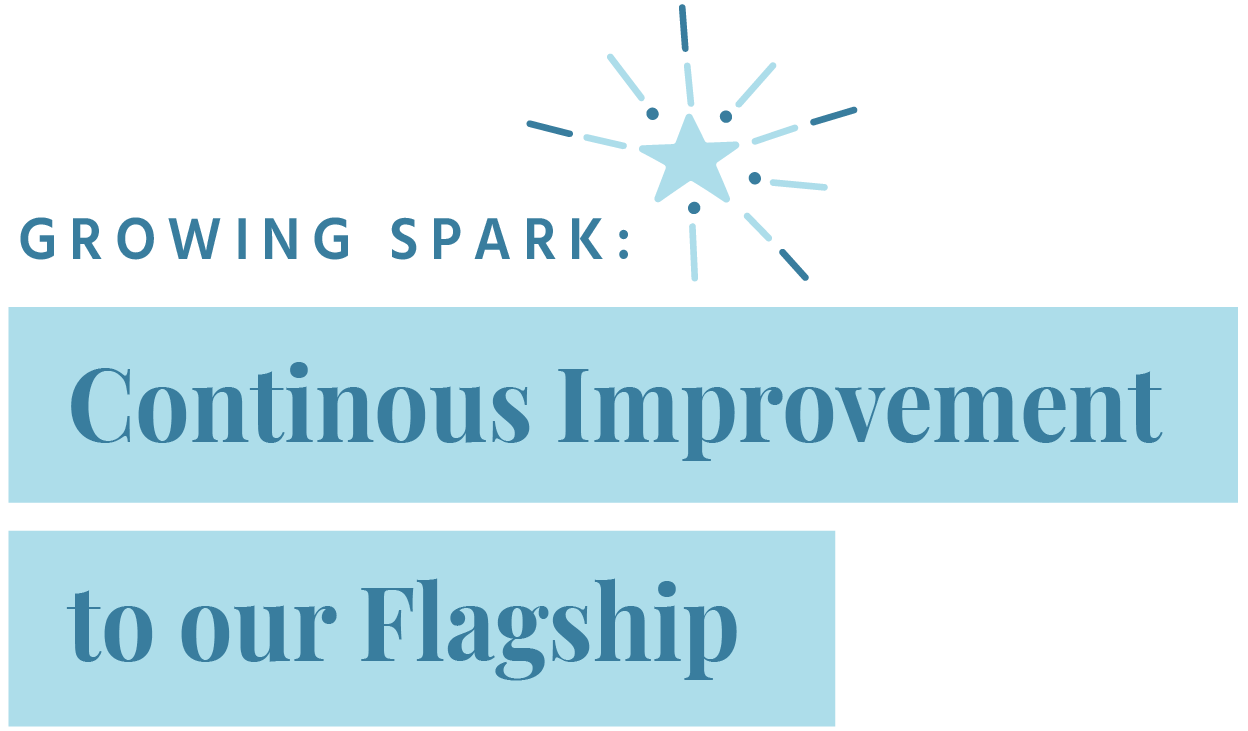 Many of the educators we serve continue to know us best for Base Camp and Leadership Summit, our flagship residential training experience that brings teams of teachers and leaders together around the shared purpose of school transformation. Now 63 cohorts strong, BCLS has been an enduring service line because of the commitment to refine the structure, content, and support to meet the needs of our partners.
In a typical year, we convene more than 30 district partners and between 500-600 participants. In FY2021, we postponed all fall and winter cohorts due to the ongoing COVID-19 pandemic and offered a smaller, more intimate cohort in June 2021, safely convening five districts and 165 participants in Jekyll Island, Georgia. We condensed the experience from two three-day convenings to a single week to allow for intensive preplanning for the school year ahead. In addition to time to plan together, attendees were craving time to grow together and connect face-to-face as they entered an uncertain 2020-2021 school year.
The growth that we saw in those that attended our inaugural summer cohort is undeniable. BCLS remains a relevant and valuable way for leaders and teams to grow together and tackle improvement challenges.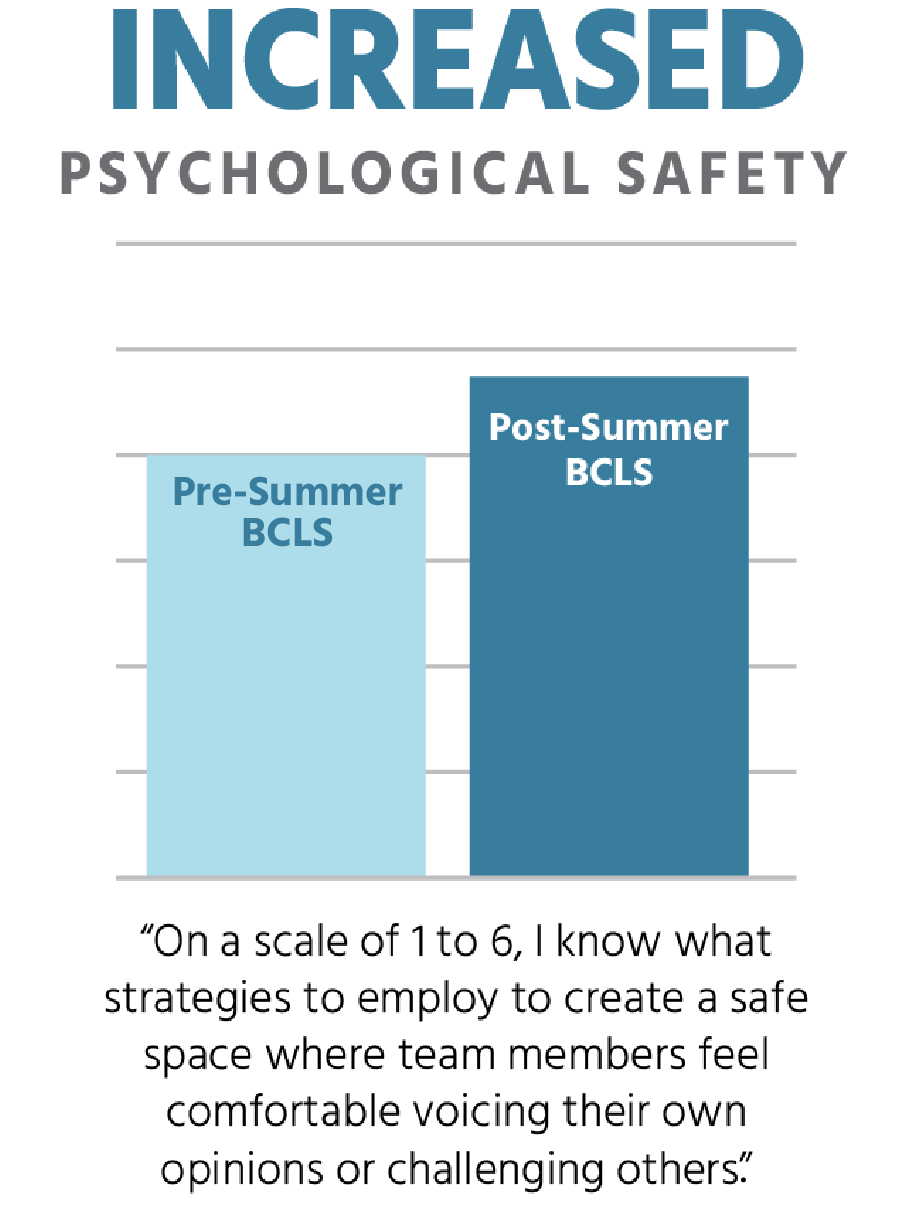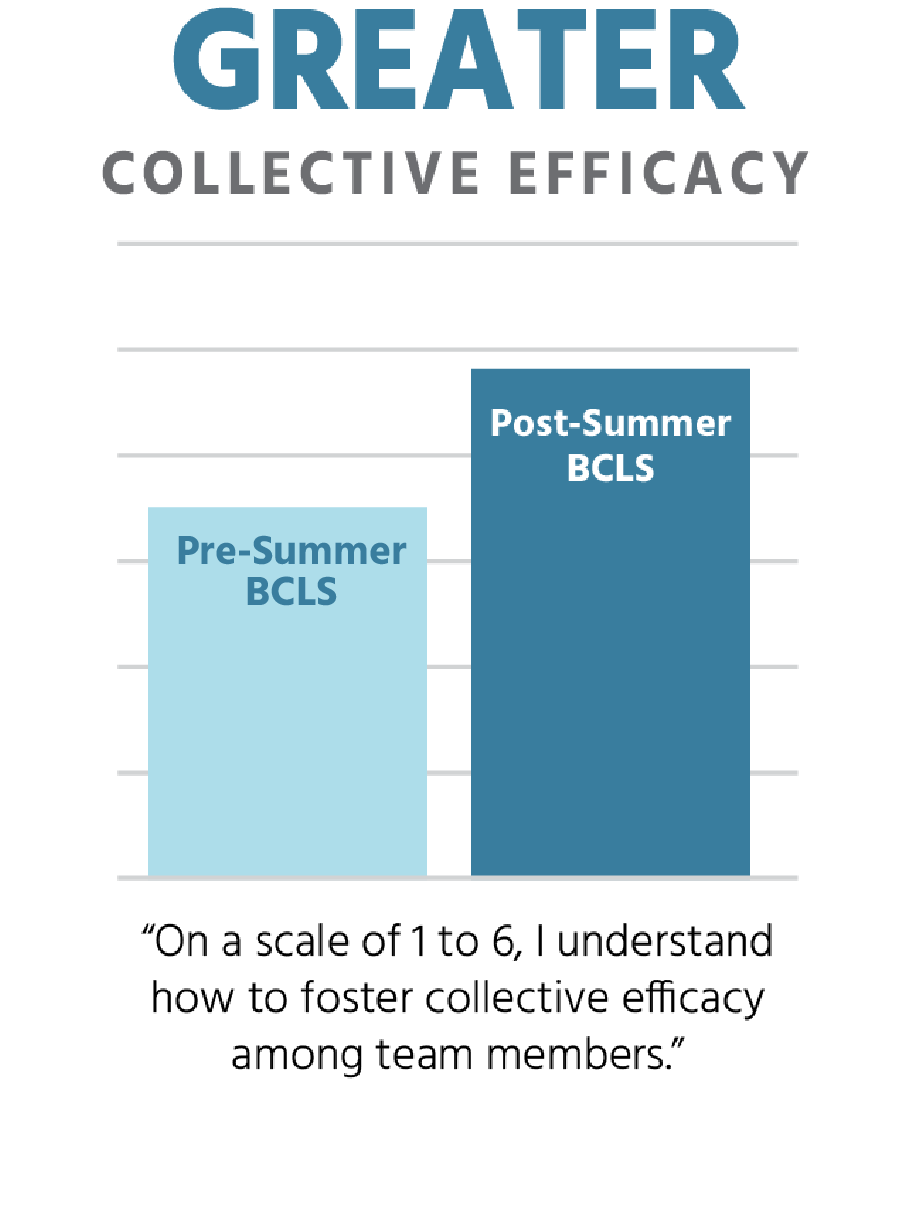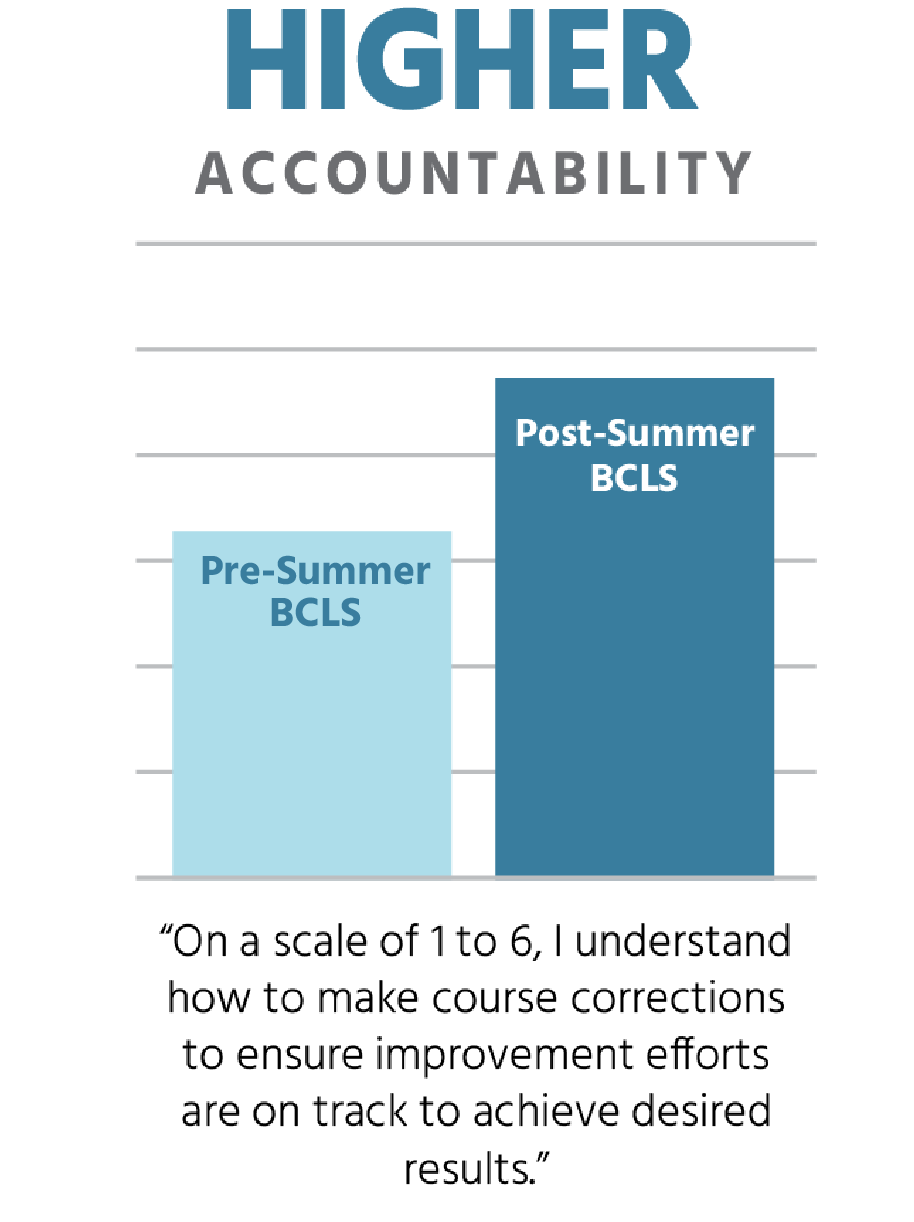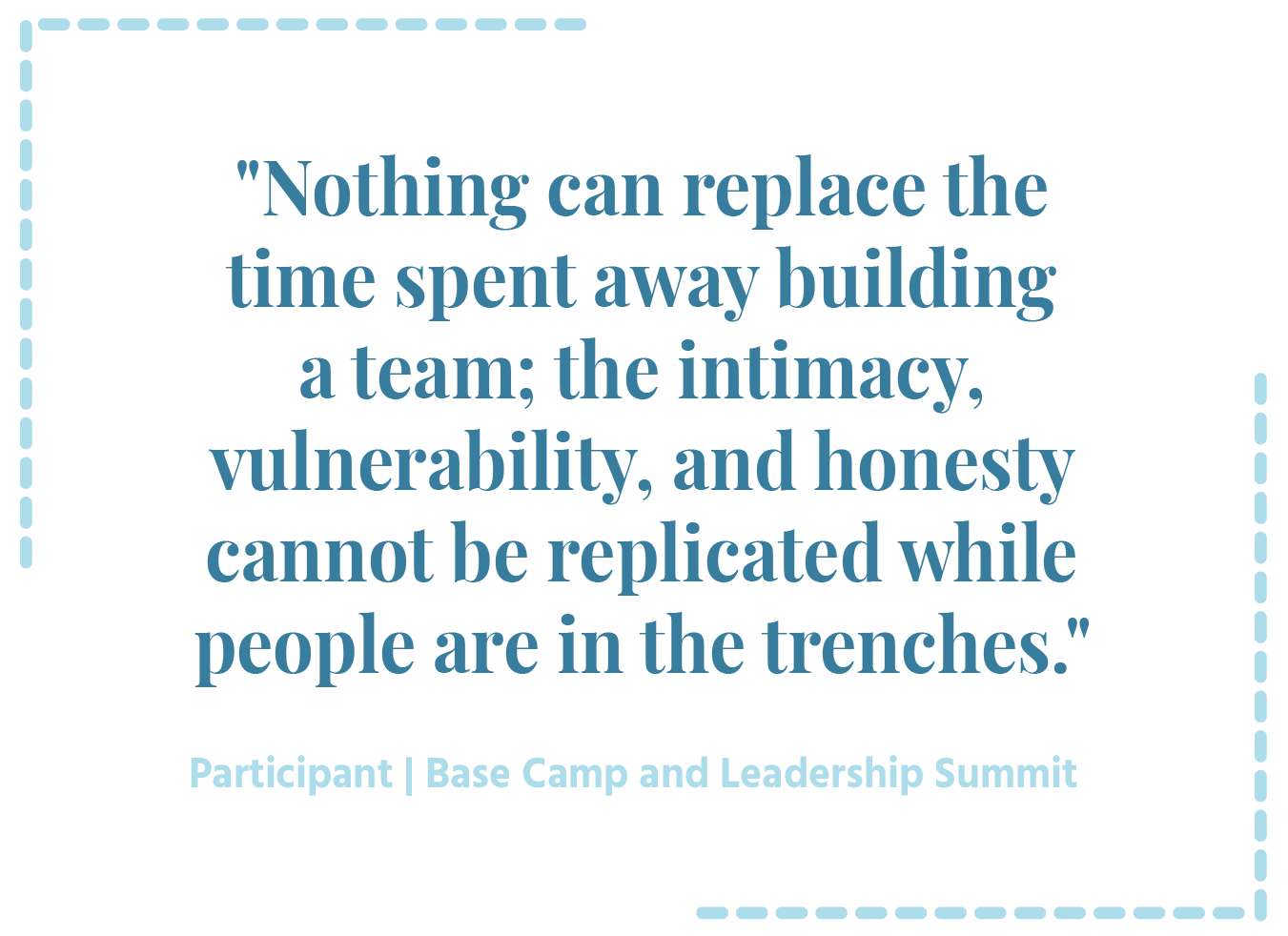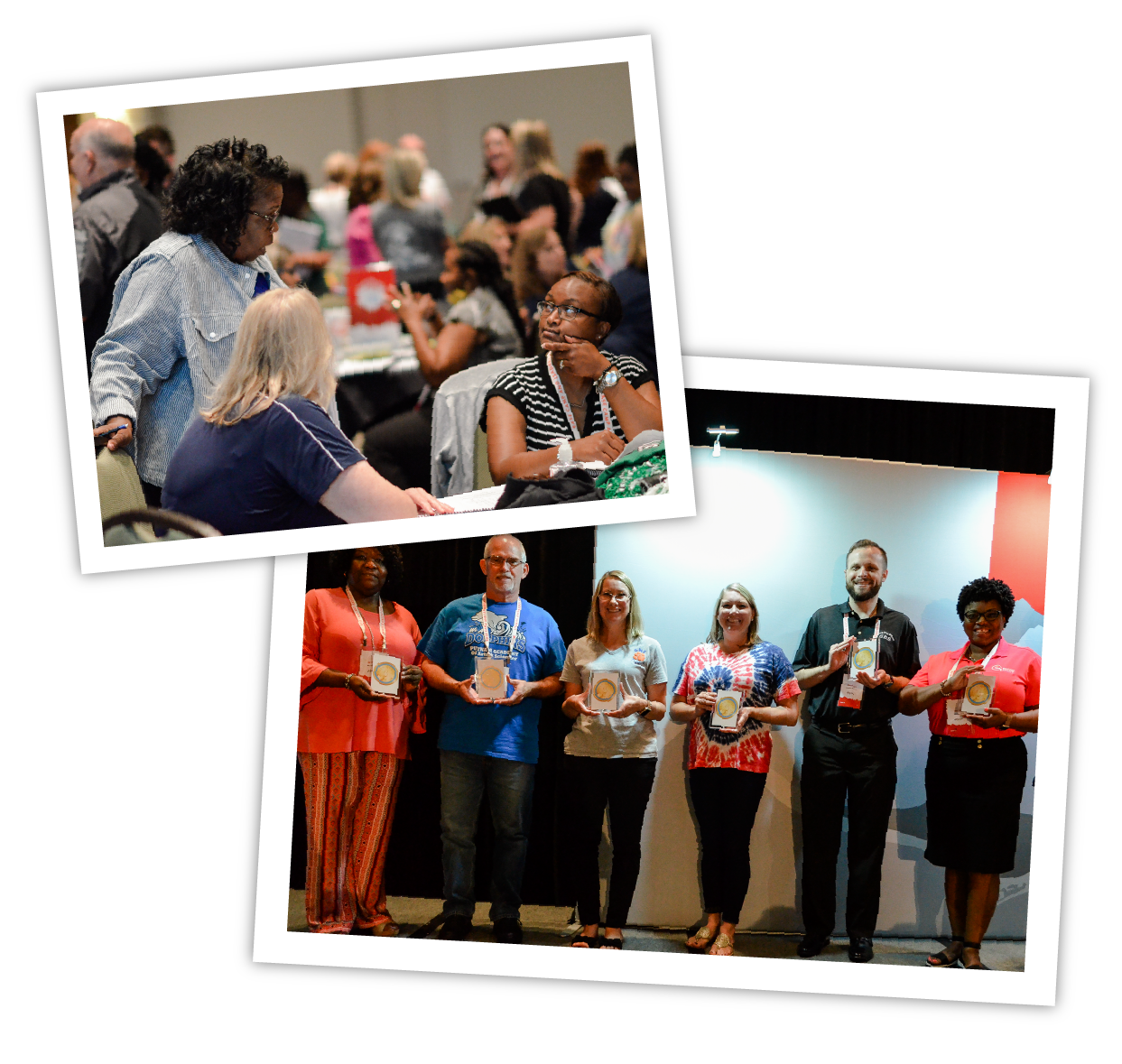 Assistant Superintendent of Teaching and Learning | Seminole County
Q: Take a moment to reflect on the 2020-2021 school year, what were some key challenges or needs your team was facing?
First and foremost, our leadership team is new. Most of us are not from Seminole County and started in our roles in just the last few years. Some were even hired just two weeks before SBCLS started! We are a pretty green team. Then, of course, there is the introduction of the pandemic and all of the challenges that it brings. There are already so many layers to a school or district administrator's role, but then you add in even more layers like trying to balance CDC guidelines and address connectivity issues. Trying to do what's best for our community but also remain committed to teaching and learning—it's a lot. We needed an opportunity to connect as a leadership team and move forward in lock-step to ensure we were doing the real work of school improvement.
Q: What were the goals for Seminole County when bringing a team to Summer Base Camp and Leadership Summit? And what was the end result?
Q: From your perspective, why do you think Base Camp and Leadership Summit continues to be a valuable experience even after twenty years?
Particularly, in Seminole County, we are very small. So what works for other districts doesn't work for us. But Base Camp and Leadership Summit gives teams—small or large—a place to talk in-depth about their specific goals and then offers the space to adapt the strategies and best practices to what works for them. And now, with the introduction of a summer experience, that opens the door for even more impact. Again, because we are so small, it is difficult to pull leaders from their buildings during the school year. A summer timeline allows us to bring the entire team without sacrificing time with students back at home. I've been to Base Camp and Leadership Summit several times with other districts and I wouldn't be the leader I am today without it.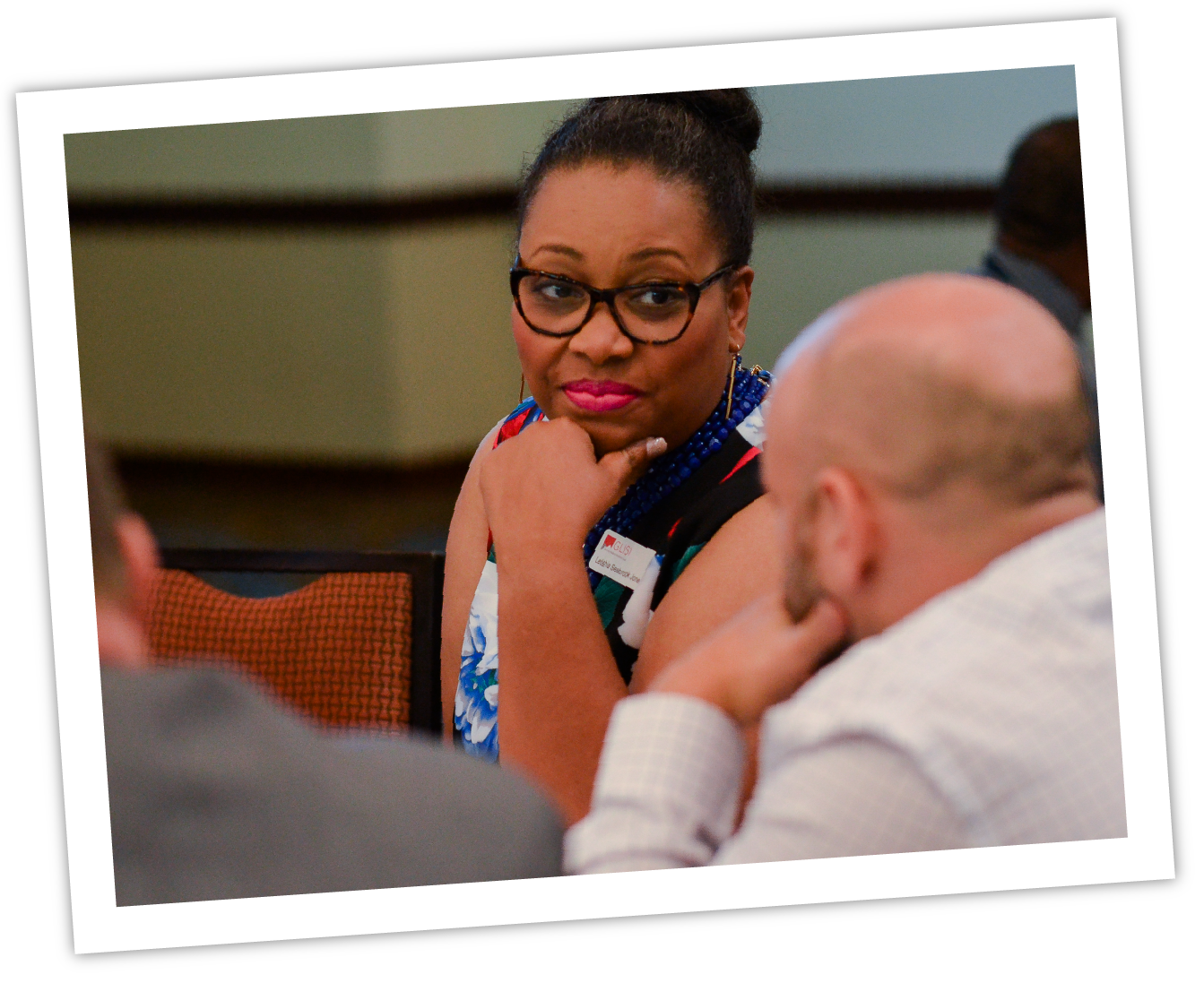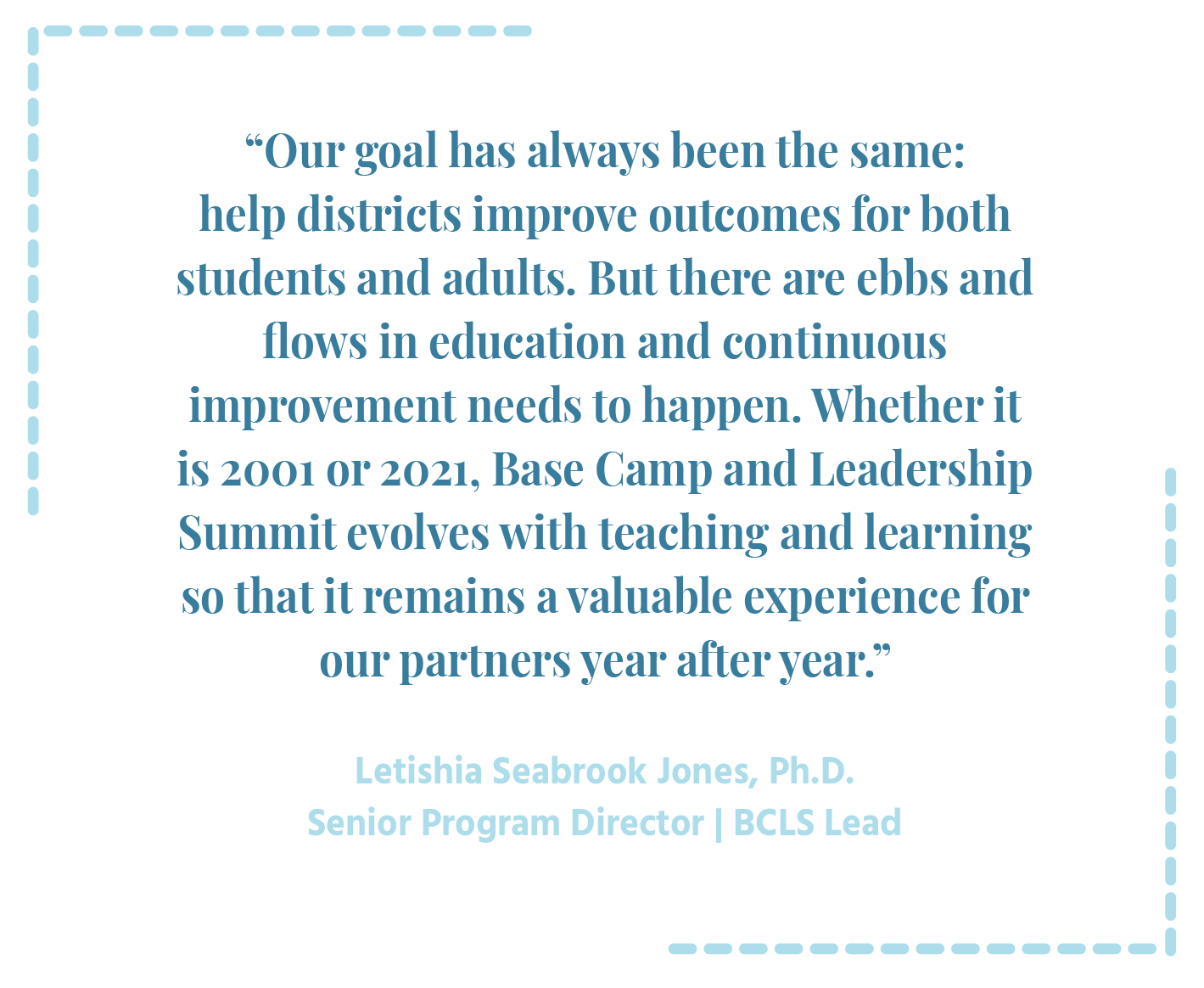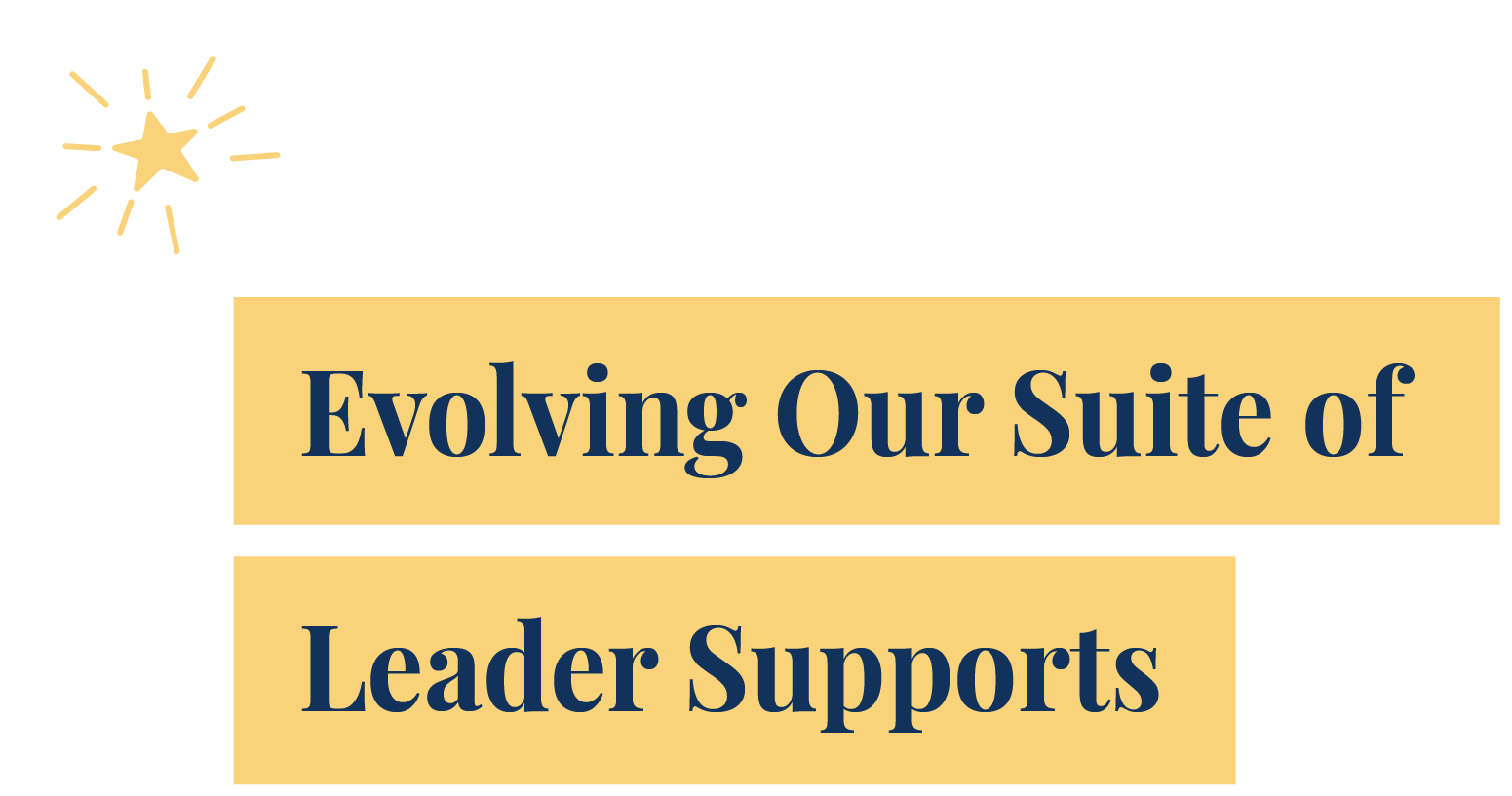 Twenty years ago, a commitment was sparked to not only build better school and leadership teams, but to grow strong individual leaders. But in FY21, we battled vital questions along our journey toward impact: What is it that educators really need right now? And how can we meet them where they are?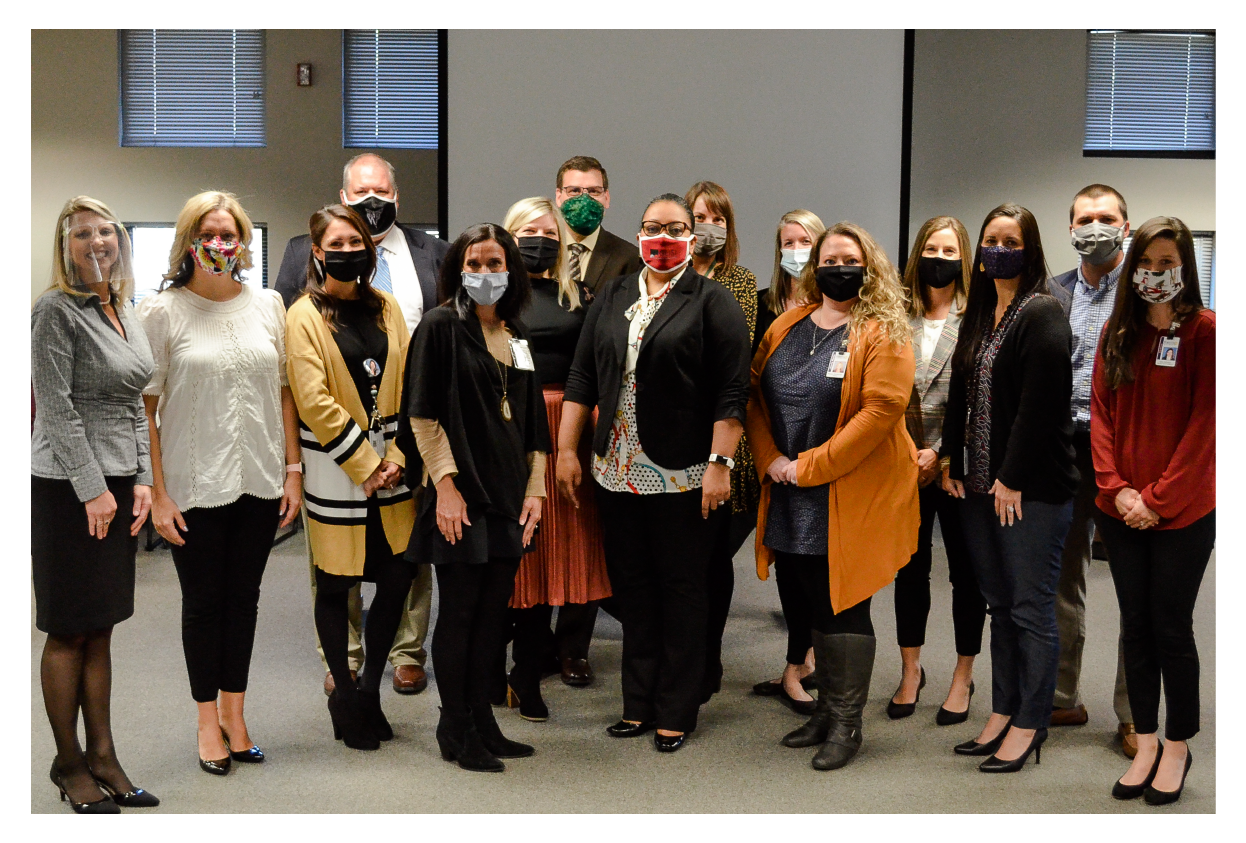 Those questions drove further innovation upon our traditional suite of supports in order to make learning more accessible, manageable, and impactful. Most notably, we offered an inaugural equity consciousness course via two-way text messaging that was completed by over 3,000 educators. As a result, it was a banner year for GLISI, serving more leaders than ever before (see Graphic A).
Most importantly, we saw unprecedented impact on the personal leadership journeys and day-to-day practice of our FY21 participants (See Graphic B and Graphic C). Whether delivered via a traditional face-to-face model or via our new virtual models, our individual leadership supports remained relevant, impactful, and transformative during one of the most demanding years in education.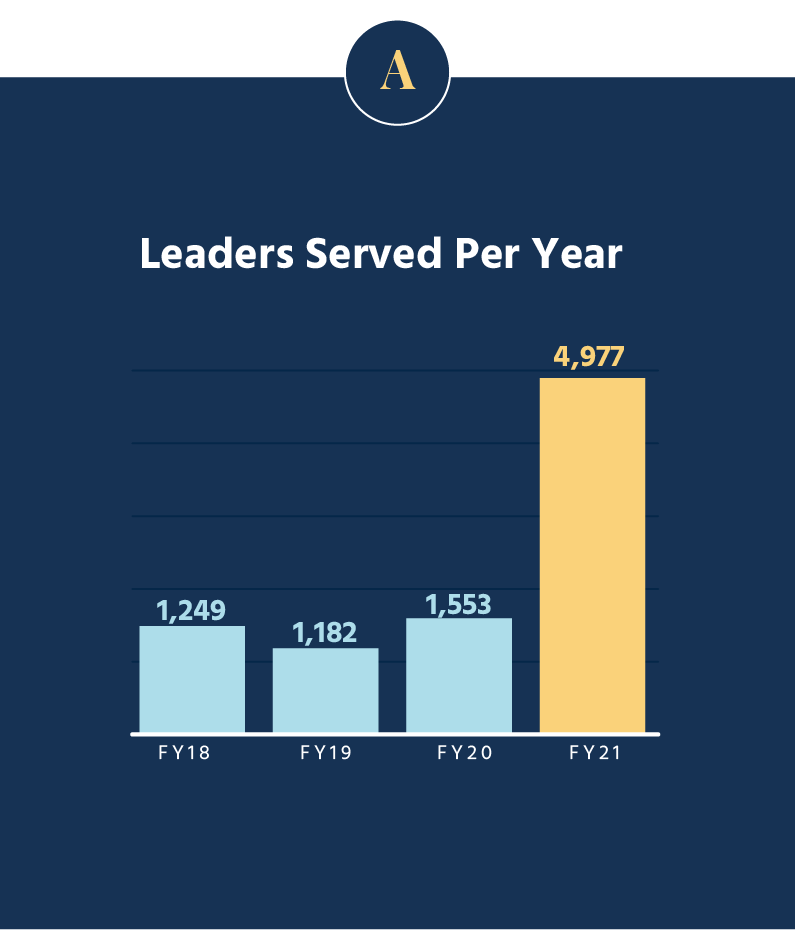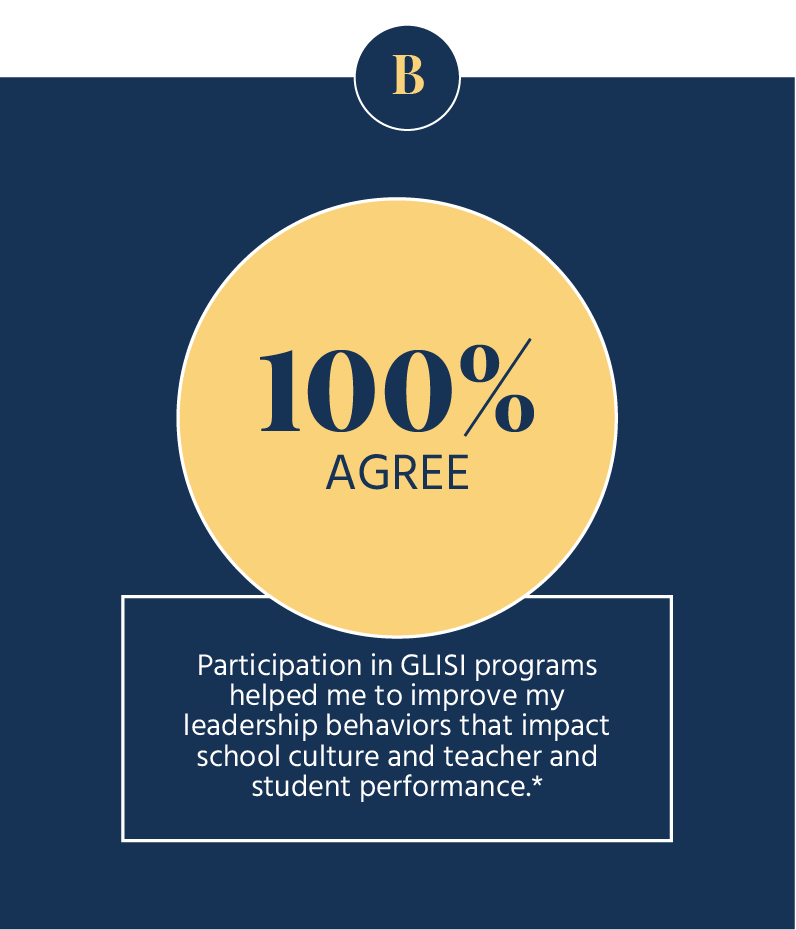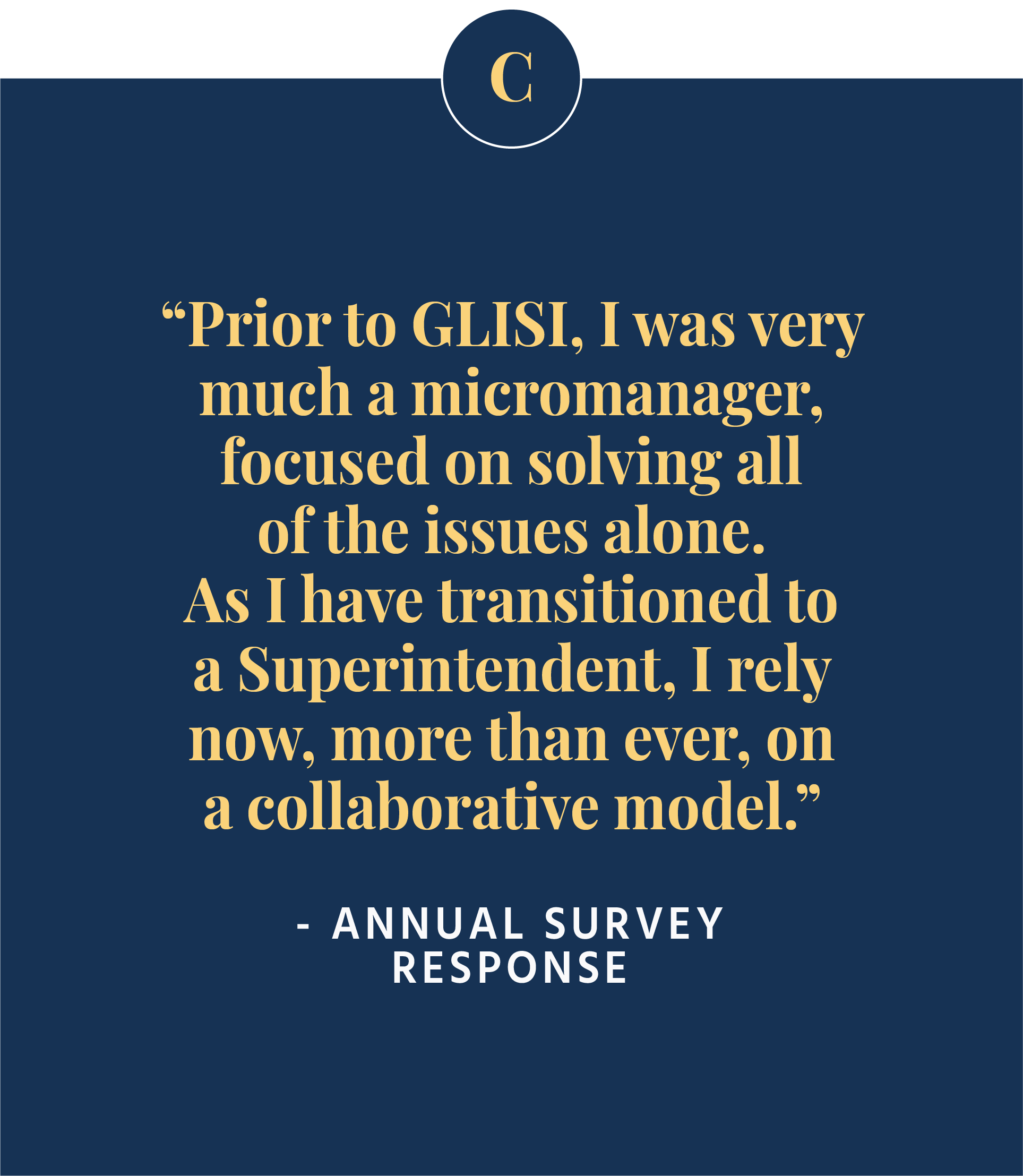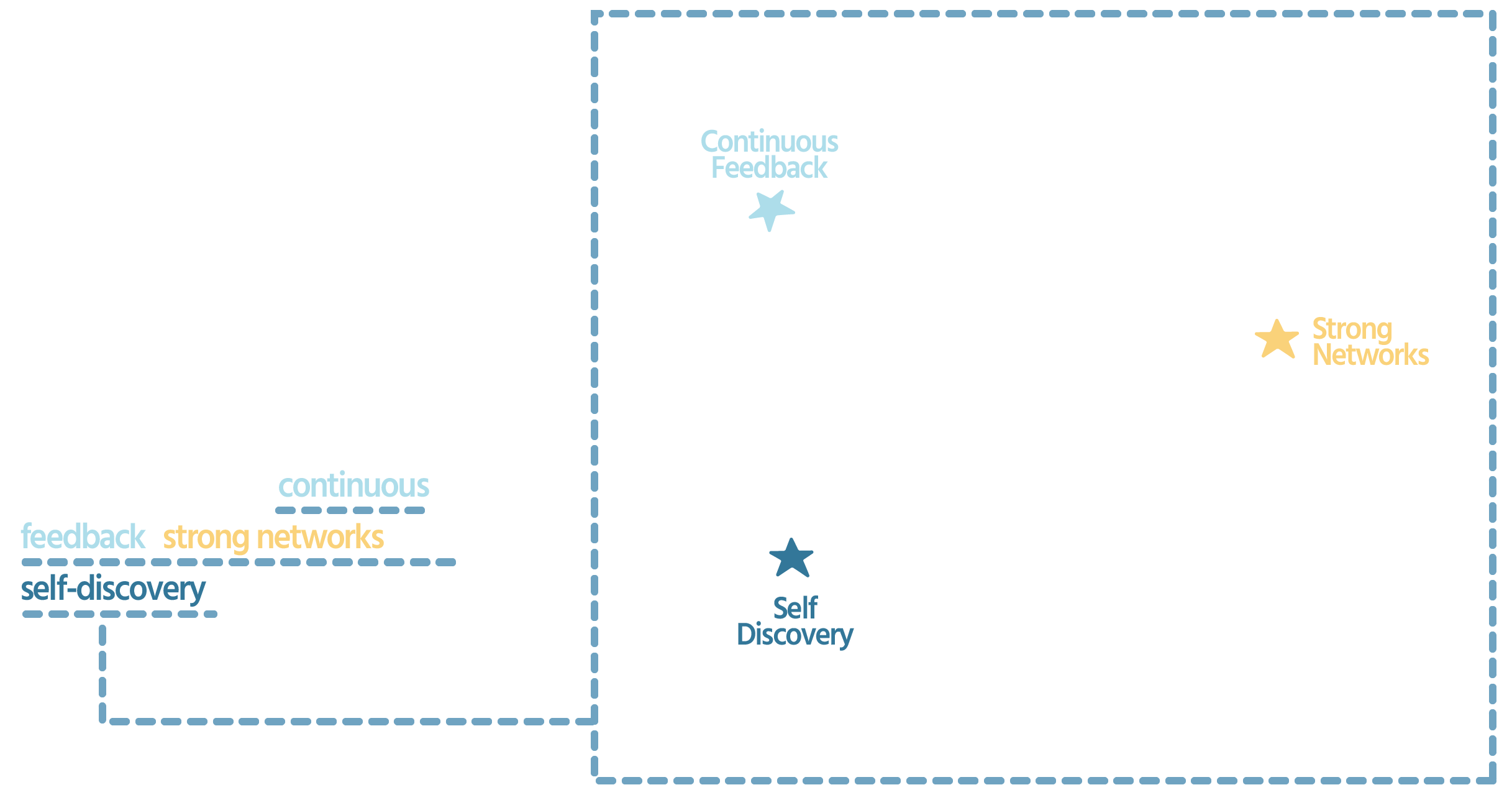 Continuous opportunities for authentic and vulnerable feedback provide the necessary insights needed to modify your skills, approach, and values as a leader.
This work isn't done alone! Leaders need strong networks of colleagues and peers to lean on for support, guidance, and resources.
To lead others well is to know yourself well.
These three sparks continue to inform our design and are seen shining brightly in our FY21 services lines for individual leader support: Aspiring Leaders Program for aspiring school leaders; Class A for leaders of classified personnel; and our AP Growth Network for incumbent leaders looking for a coalition of colleagues outside their own school system to learn and grow with.
"Being able to really reflect on the feedback from my colleagues and peers in the Aspiring Leaders Program really helped me get a better understanding of how I present myself to others, compared to how I thought I presented myself to others."
| Aspiring Leaders Participant |
1/3 - Continuous Feedback
"Class A gave me the skills to not only understand my crew better, but understand the way I manage them as a leader."
| Class A Participant |
2/3 - Self-Discovery
"The AP Growth Network helped me establish a network of colleagues that I can rely on and collaborate with not just today, but for the rest of my career. It gave me insight, knowledge, and experience that I can incorporate into how I lead."
| AP Growth Network Leaders Participant |
3/3 - Strong Networks