Connecting Change Leaders To Redefine What's Possible.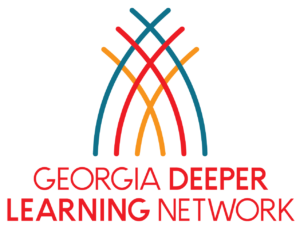 The GaDLN is a network of policy, practice and public will leaders across Georgia who share a commitment to leading learning that emphasizes skill development for future success, with space to practice and apply those skills in all classrooms, for all students. Join an upcoming convening to learn what's happening in 20+ school districts and communities statewide, and to influence the dialog about shaping public will and the policy landscape to incentivize and accelerate more engaging, empowering and meaningful learning for our young people.
Learn More and Get Connected at https://www.gadeeperlearning.org/home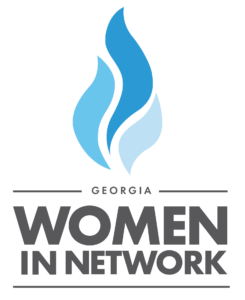 Women in Network is a convening of women superintendents and aspiring superintendents across Georgia. The network convenes ahead of GSSA's Fall and Spring Bootstrap, with moments for organic mentorship and connection in between. WIN members are co-designers of the network, with four aspirations: (1) create space for authentic mentorship among women leaders; (2) engage in learning that empowers female leaders with new knowledge, support and advice; (3) build and communicate shared stories that illuminate diverse paths to the superintendency for the next generation; and (4) grow and increase the number of women entering and staying in education leadership roles. WIN is made possible by our partner, GSSA, and with generous support from sponsors, including ExQ, DiscoveryEd, Parrish Construction, HMH Co., Just Right Reader and American Fidelity.
To attend our next convening or inquire about sponsorship, contact Jennie Welch at [email protected]
Hidden Heroes is a crowd-sourced storytelling campaign that GLISI hosts annually to honor the difference makers in education. Sponsored by Georgia Power, Parker Poe, and Kennesaw State University, Hidden Heroes invites neighbors to give the gift of gratitude to an educator who has made a difference in their life or the lives of people they love. Nominations are shared in October and community members vote on stories shared in November. With over 50,000+ votes and counting, Hidden Heroes is a simple yet powerful way to say to our bus drivers, teachers, custodians, instructional coaches, administrators, district leaders, coaches and guidance counselors: your contribution matters to the learning experience of our young people, and we thank you for your service.
Our 2023 campaign is active! Vote for the difference makers in our communities by visiting glisi.me/hiddenheroes2023.
2022 annual report: Deeper Learning Network
2022 annual report: year in review

Every great partnership starts somewhere. Yours starts here.